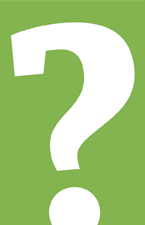 P.F. of Edmonton writes
I am reluctant to go back to the classroom until vaccination is widespread. Can my administration require staff and students to show proof of vaccination before returning to campus?
David Robinson answers
Although the science is clear that you should be vaccinated for personal and community protection, the law is not definitive as to whether employees in a workplace can be required to be vaccinated. The case law suggests that in workplaces with high levels of social interaction, and especially in health care settings, an employer could require an employee to vaccinate as a condition of coming to work. This is particularly so where there is no clear collective agreement language on the issue.
Any mandating of COVID vaccination by your administration will need to: 1) weigh individual employee privacy rights and personal autonomy against the safety of others; 2) be based on strong evidence of the effectiveness of the vaccine in the specific environment in question; 3) account for the effectiveness of possible, reasonable alternative options (such as masking and social distancing or working from home); ensure the policy or rule reasonably applies to all those in the workplace (e.g. all staff, administrators and students); and, 4) provide accommodation for those whose health or religious beliefs do not permit vaccination. Even in the latter case, however, those who are not vaccinated may be excluded from the workplace if it is demonstrated that they pose an unacceptable risk to others.
You should consult with your academic staff association and its Joint Health and Safety Committee to ensure the safest re-opening of campuses for all.
__________________________________
Academic Advisor offers advice about your rights at work. To send in a question, write to bulletin@caut.ca.