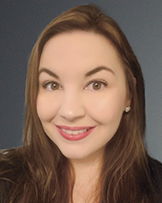 Kimberley Vandenberghe
Human Resources Officer
As of October 5, Kimberley Vandenberghe is CAUT's new Human Resources Officer. She is a Certified Human Resources Leader and Registered Professional Recruiter with over a decade of experience in Human Resources. Kimberley has worked in a variety of industries including the long-term care and retirement / senior living sector for the past several years.
Throughout her career, Kimberley has been recognized as a collaborative, positive, and people-focused HR professional. While working at Chartwell Retirement Residences, she resolved complex employee and labour relations issues, supported the roll-out of numerous programs and initiatives, promoted employee training and development, built strong working relationships with internal and external stakeholders and helped increase employee engagement and client satisfaction.
Kimberley grew up in Nova Scotia where she completed her undergraduate studies in Human Resource Management and Psychology. She is currently pursuing her Master of Business Administration with a specialization in Human Resource Leadership.
********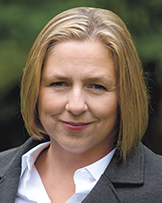 Sarah Godwin
General Counsel
CAUT welcomes Sarah Godwin as new General Counsel starting October 19, replacing Peter Barnacle, who is retiring. For the past 11 and a half years, Sarah has worked for a major federal public service union, the Professional Institute of the Public Service of Canada (PIPSC), representing individual members and handling larger systemic cases. Prior to that, she was an associate lawyer at a Toronto firm (BakerLaw) dedicated to social justice issues. She was fortunate to work on a number of ground breaking cases, including the purchase of inaccessible rail cars by VIA Rail, the discriminatory fees charged to persons with disabilities requiring more than one seat for air travel, the federal government's website guidelines — wherein many sites were inaccessible to the visually impaired — and the student loan program's discrimination towards deaf and blind students needing to study outside of the country.
Sarah holds a degree in Political Studies from Queen's University and studied law at the University of Toronto, with a concurrent Masters in Political Science. She was called to the Ontario bar in 2002.