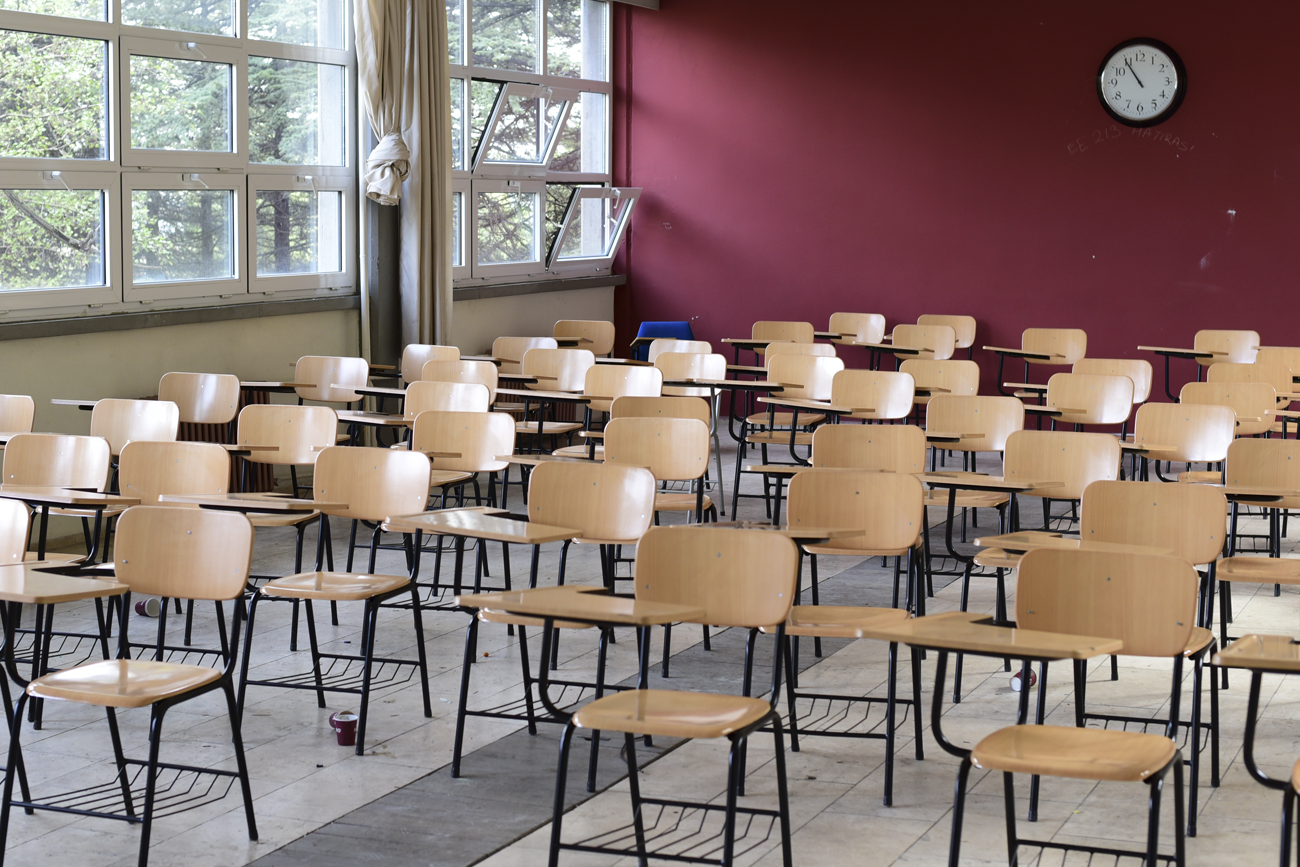 By David Robinson
The first phase of the COVID-19 pandemic rapidly and radically upended our universities and colleges. Across the country, and around the world, campuses are deserted, teaching has migrated to virtual platforms, and important research is on hold.
But as we move beyond the immediate impact of the pandemic, attention is now turning to what the longer term fallout might be for Canada's post-secondary education system.
The unfolding situation remains fluid, but one thing is clear: the COVID-19 pandemic has brought into sharp relief the long forming fault lines and fissures within our universities and colleges. The increasing reliance of our institutions on private financing, the exploitation of precarious labour, and the turn toward market-oriented curriculum and research has left us ill prepared to deal with the current crisis.
During the past 30 years, governments of various political stripes have steadily shifted the costs of post-secondary education from collective public funding to individual private tuition fees. The scale of this change has been nothing short of staggering. In 1990, just over 80 per cent of university operating funding came from government grants. As of 2018, that figure had plummeted to about 47 per cent.
The result is that our institutions have become financially addicted to tuition fees, including the high fees charged to international students. Institutions that have come to rely upon the latter to prop up their operations face a potentially devastating decline in those revenues if the pandemic persists into the next academic year.
Domestic enrolments may not be immune to the coronavirus fallout either. As we slip into the deepest recession since the Great Depression, we know that family incomes will suffer. Low- and middle-income households, already struggling with high debt loads and years of stagnant wage growth, will be hit the hardest. If in September our universities and colleges are forced to continue with some form of remote instruction, either in whole or in part, it may be a challenge for even the most sophisticated marketing department to convince students to dig ever deeper into their pockets just for the privilege of joining a Zoom class from their bedroom.
As for how institutions are likely to react to this dire scenario, we know that cutting labour costs and benefits is usually the first response. Hiring freezes, early retirement incentives, changes to pension benefits hard hit by the markets, and furloughs may be contemplated. However, it is contract academic staff, whose ranks have exploded in recent years, who are the most vulnerable. This reserve army of precarious labour was intentionally recruited in the name of "financial efficiency" and "managerial flexibility", and has come at the cost of an enormous waste of expertise and potential. A committed and talented pool of academics, many of whom have years if not decades of experience, have been assigned to teach more and more students, while receiving no support for their research and scholarship and being considered as simply expendable.
Meanwhile, the commercialization of research and the turn toward market-oriented programs at the expense of liberal arts and sciences, has exposed other frailties. Basic research funding, while finally being boosted in recent years, remains inadequate to fully enable academics to take on the big questions and tackle our pressing challenges. The emphasis on the labour market outcomes of post-secondary education over all else has discouraged more robust forms of critical thinking in our institutions in recent years. As Joan Wallach Scott has observed, we have witnessed a slow but steady transformation of the university or college, "from a place where ideas are contested, debated, and exchanged to one in which vigilant risk managers allow consumers to influence what can and cannot be said." Unfortunately, the undervaluing of critical thinking and inquiry has fueled many of the problems we now face as we scramble to deal with the outbreak of COVID-19.
All of this should prod us to begin thinking not so much about how we can get back to "normal" — because the pre-pandemic university and college was no ideal to replicate — but rather to reflect upon the kind of institution and post-secondary education system we need post-pandemic. It is clear, of course, that emergency measures will be needed to replace revenues lost during the crisis, and the federal government has taken some tentative steps in this direction. But we need to also ensure that we do not replicate the errors of the past. After years of being cut, squeezed, trimmed, mismanaged, and overburdened, the people who work in universities and colleges need to come together to define and advance a renewed vision for post-secondary education.
We need urgently and seriously to look at replacing a broken system of private financing that condemns young people to a generation of debt, willfully exploits international students, and leaves universities and colleges vulnerable to the vagaries of the market and far too susceptible to external shocks. We need to fix a broken employment system that has privileged hiring cheap and precarious labour over building the full capacity of the academic profession to better serve the public interest. And finally, we need to reimagine the purpose of post-secondary education beyond that of simply being a service provider to industry and the privileged few, but as essential to the preservation, dissemination, and advance of knowledge for the benefit of all.
__________________________________
David Robinson is the Executive Director of the Canadian Association of University Teachers