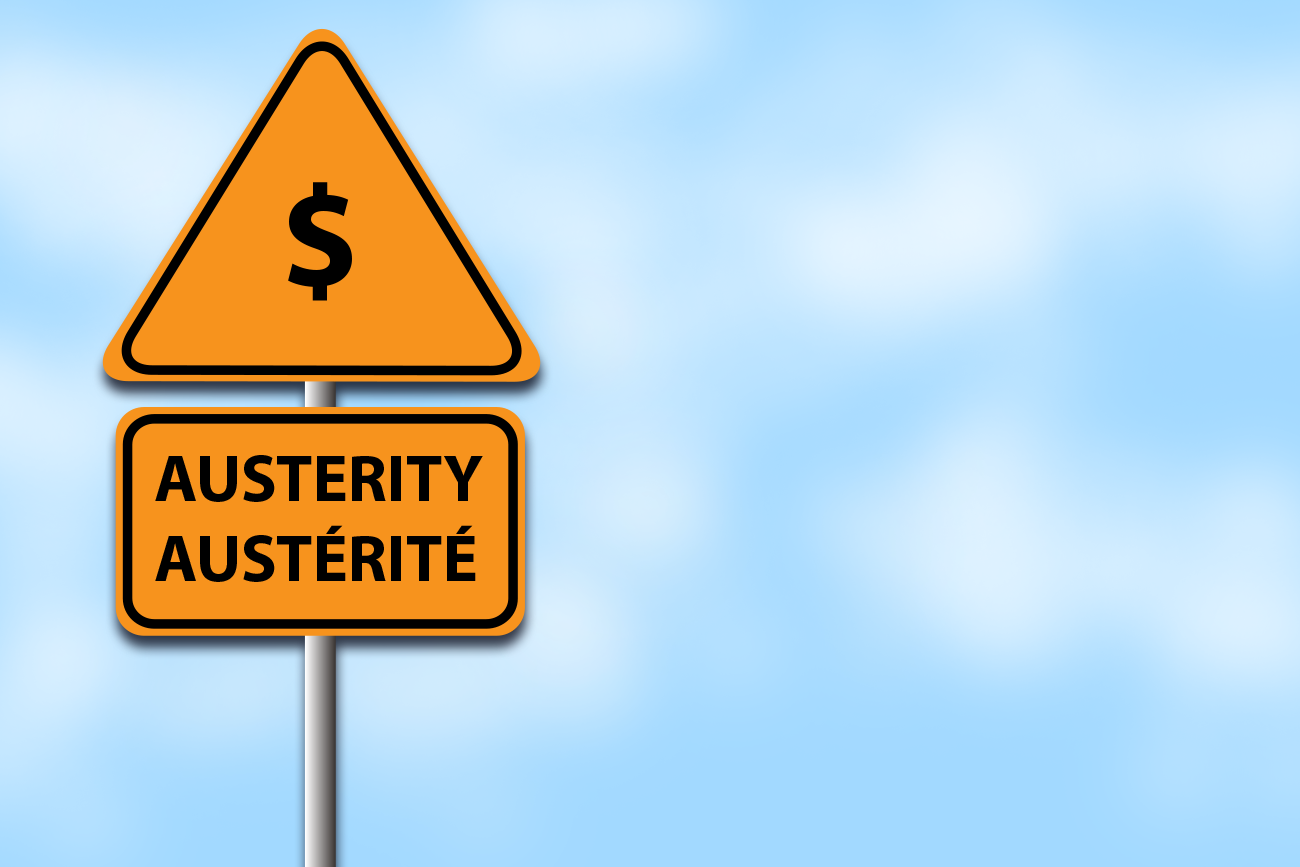 By Shiu-Yik Au
The COVID-19 pandemic has been a tumultuous time for both the health and wealth of all Manitobans.
However, Premier Brian Pallister's and Mayor Brian Bowman's plans to reduce non-essential government spending during this pandemic — such as laying off workers or reducing government pay to just two days a week — will damage our economy.
The 2008 financial crisis showed that a better plan is to increase spending during this pandemic.
People often falsely use the analogy of a province or country being akin to a family — if a family has less income, then it should cut back on its expenses. However, a province is not a family — every dollar that the province saves is a dollar (or more) that someone else in the province will not earn.
In economics, this is called the paradox of thrift. If everyone in the Manitoban economy cuts back spending, then everyone's income will fall — and as everyone's incomes fall, spending will once again fall, triggering a vicious cycle. Paul Krugman, 2008 Nobel laureate in economics, noted these exact same problems with austerity following the financial crisis.
Austerity was tried in Europe following the financial crisis of 2008. There, countries desperately cut government spending to balance budgets. The International Monetary Fund found that austerity worsened the financial crisis rather than easing it.
Every $1 reduction in deficit reduced the gross domestic product (GDP) of their country by up to $1.70!
If Manitoba were to cut personnel expenditures by 60 per cent for four months, the government would save approximately $118 million — but this could cost the economy up to $201 million.
The best path forward
It's clear that fiscal tightening or austerity will be damaging to our province, but that leads to the natural question — what is the best path forward?
In this time of fear and uncertainty, we need the government of Manitoba to spend more money. Governments can break the vicious cycle of reduced spending and income by leaning into the wind and spending more in times of crisis.
For example, in Ontario, the government has issued greater support for low-income seniors, helped families with children with direct payments, provided funding to Indigenous communities and emergency funding to municipalities, reduced payroll taxes, and many other items. In Quebec, the government has provided emergency support to small and medium businesses, the tourism industry, and workers.
The province of Manitoba should enact similar measures that focus on individuals who are less able to handle the economic shock, such as the homeless, youth, single-parent families, etc.
The province's existing programs could be enhanced temporarily to expand employment and income assistance, the Manitoba child benefit, rent assist, and 55 Plus, etc., to a larger group of individuals.
Further, the province could replicate some of the better programs from other provinces, such as emergency loans to small businesses or reducing payroll taxes. These temporary enhancements would help Manitoba weather this crisis and avoid a long-lasting recession or even a depression.
Can we afford it?
Can Manitoba afford short-term measures like this? The answer is, resoundingly, yes.
Manitoba's 2018-2019 debt was 34.4 per cent of GDP, which was lower than Ontario's and Quebec's debt levels, both of which are suffering more heavily at the hands of COVID-19. Yet both of those provinces have enacted large spending programs during the pandemic.
We are lucky that we both have more fiscal room to act and less damage from the virus and should act more.
Back to the lessons learned from 2008. There were European countries that increased their government spending: Belgium, Finland, the Netherlands and Slovakia were all able to tolerate large increases in government debt.
For example, Finland had a debt equal to 32.7 per cent of GDP before the crisis, which rose to a high of 63.4 per cent in 2015. Belgium had an 87 per cent debt level pre-crisis and that rose to 107.5 per cent in 2014.
All of these countries were able to increase spending and survive the increase in debt, and continue to thrive today.
These countries' debt-to-GDP levels typically peaked between six and seven years after the crisis, and then started to decline through a combination of increased GDP growth and controlled government spending. Thus, Manitoba could increase its debt during this pandemic and then control spending over the next six or seven years, to reduce debt to more manageable levels.
This is less damaging than cutting during the pandemic as the economy is less sensitive to government spending in economic boom times.
Manitobans have a proud history of protecting their communities. We should continue this tradition by avoiding the dangerous short-term path of austerity and cutbacks, as this will only lead to greater economic problems.
Instead, we should spend more to help our most vulnerable during this pandemic: the sick, the elderly, the poor and our brave essential workers.
We can't afford not to help those around us.
__________________________________
Shiu-Yik Au is an assistant professor of finance with the University of Manitoba's Asper School of Business.
This opinion piece was first published on cbc.ca.