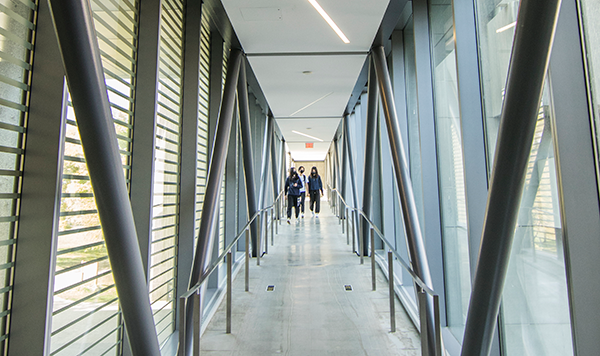 The University of Prince Edward Island Faculty Association is calling for greater transparency and consultation following news of the sudden departure of University President Alaa Abd-El-Aziz.
Citing health concerns, Abd-El-Aziz stepped down in December after the Board of Governors launched a third-party investigation into allegations against him involving "workplace misconduct". In 2013, the University reached settlements with two employees who had filed sexual harassment complaints involving Abd-ElAziz with the provincial human rights commission. Despite this, his term as President was renewed in 2015 and again the fall of 2021.
"We have a culture of secrecy and a lack of transparency at our institution," said Michael Arfken, president of UPEIFA. "This affects nearly everything that happens on campus and, over time, creates difficult situations that are demoralizing — and creates an environment in which people are less likely to raise uncomfortable issues."
"One person's departure is not going to solve [the problems] — [they] are embedded in all areas of academic life and have negatively impacted the quality of education at UPEI," said Arfken.
A CBC News investigation this past fall confirmed that the 2013 settlements following the complaints to the P.E.I. Human Rights Commission had involved the use of non-disclosure agreements, in which employees agree to remain silent about issues in return for compensation.
Arfken says the UPEIFA is pushing for the Board's investigation to broaden its scope to include an examination of governance at the university so that academic staff and students have a greater role in decision-making.
"To be working in a place where voices are being suppressed is disheartening," said Arfken. "We are teaching students to speak truth to power and find their voices. Ultimately, we are looking for a way to help everyone on this campus find their voice."