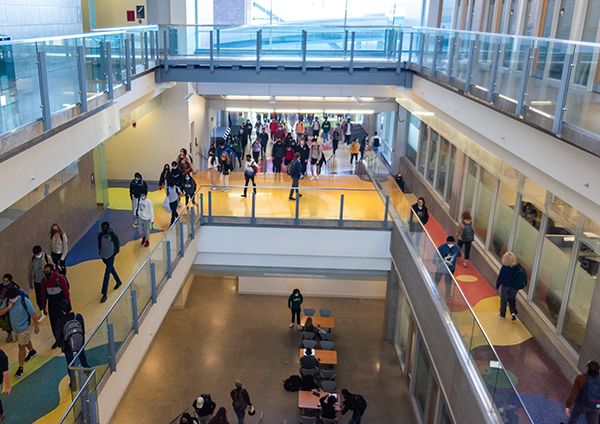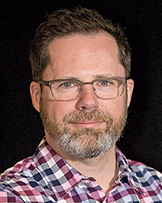 by MARC SCHROEDER
On April 29, Jason Kenney's United Conservative Party (UCP) government formally unveiled its plan to transform Alberta's system of post-secondary education (PSE). Entitled Alberta 2030: Building Skills for Jobs (AB 2030), the plan is a strategy for aligning public PSE with employer and industry priorities. The latest implementation step is Bill 74, introduced on October 26, which amends the Post-Secondary Learning Act. In it, the Alberta government's vision for post-secondary education–a larger say for industry, alignment of programs with the labour market, and prioritization of research commercialization–is set down in a new preamble. Further, substantial changes to system governance ensure that private interests are dominant.
The Kenney government's most powerful levers for forcing change continue to be austerity coupled with performance-based funding. The former has been rolling out over three consecutive UCP budgets and counting. This has intensified the corporatization, restructuring and instrumentalization of PSE. The latter, introduced via amendments to the Post-Secondary Learning Act last year, will play an increasingly prominent role.
With Bill 74, the question of who prepares funding and metric recommendations has been lessly answered. Up to nine appointees, doubtless handpicked to help realize the new vision, will constitute the Minister's Advisory Council on Higher Education and Skills. The Council reports to the Advanced Education Minister on matters including strategic goals and directions for PSE and metrics for performance-based funding. We can expect that the voices of government-favoured industries and government-friendly actors will be well represented. This arrangement will undermine institutional autonomy, shared governance and academic freedom. This will be felt both at boards of governors and academic senates (called general faculties councils in Alberta), despite any responsibility these bodies may nominally retain.
An almost wholesale purge of public members of boards of governors following the UCP victory has helped to ensure ease of plan implementation. In many cases board members hold high-level positions at corporations that benefit directly from the UCP's deep cut to Alberta's already-low corporate tax rate (now the lowest among Canadian provinces at 8%). This exacerbates the longstanding structural shortfall in provincial revenues, speciously justifying cuts to PSE funding, all while board members have repeatedly voted for steep tuition increases and are seeking job and wage cuts from faculty and staff. Meanwhile, senior managers have proven themselves to be some of AB 2030's most ardent cheerleaders. The President of the University of Alberta (the institution hit hardest by cuts, although all public institutions have suffered) provides just one such example, even going so far as echoing UCP talking points directly.
It is faculty, staff and students that must take the lead to defend PSE. The evidence is clear that if it is not us, then it will be no one. If more powerful interests are left unchallenged to reshape PSE around us, we will enable damage that will endure.
Defence requires a praxis founded in both words and action. The former requires a critical reading of AB 2030, discussion that lays bare the project's ideology and shortcomings. It also requires the articulation of a better vision. Without taking control of the narrative, our wider communities will be left with the AB 2030 boosterism of institution presidents. Hope that words alone will turn the tide through some mass public awakening or via electoral politics is misplaced. We must also formulate demands through democratic means and then organize for collective action to achieve them. Because AB 2030 is about power, we must have the capacity to wield countervailing power. Our unions are the most likely nexus around which this power can be organized. It is of critical importance that our unions continue to transform toward an organizing model in which we build collective power, including to resist the AB 2030 assault on PSE.
For long-time followers of Jason Kenney's political project and the radical intentions for PSE interwoven with it, the details of AB 2030, preordained from the start, contain few surprises. A dominant theme remains a framing of decreased public support as an opportunity for education and research to tie themselves more closely to the economic wants of powerful private interests. Despite being dressed up in the now ubiquitous neoliberal rhetoric of "innovation", the university underneath will be one that has been progressively starved and subordinated to capital. If we do not build a praxis of opposition and a better vision now, one day the university may no longer need its external yoke. It will have become the docile and unthinking beast of academic capitalism.
__________________________________
Marc Schroeder is an associate professor in the Department of Mathematics and Computing at Mount Royal University. He has served as President of the Mount Royal Faculty Association (2014-2018) and as member-at-large (General) on the CAUT Executive Committee (2018-2021), and currently serves as a member of the CAUT Ad Hoc working group on Governance.