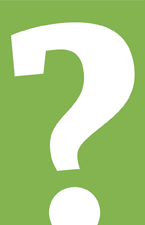 A.J. of Halifax writes
I have students in my class who are not following physical distancing and mask rules. I have raised this with the administration, but nothing has been done. What should I do?
David Robinson answers:
Provincial occupational health and safety laws give you the right to a safe workplace, and the right to refuse unsafe work. The procedures for exercising that right vary across provinces and depend on the specific circumstances for each case.
Where public health rules or policy require people to wear masks, including in a classroom setting, your administration is obliged to ensure compliance. If students are not following the rules, remind them and then document the infraction. Clearly explain to the Dean or chair why the conditions are unsafe, including any specific health issues you may have. If you are not satisfied with the response, you should talk to your academic staff association to discuss what steps might be taken, including filing a grievance and/or exercising a work refusal.
Academic Advisor offers advice about your rights at work.
To send in a question, write to bulletin@caut.ca.