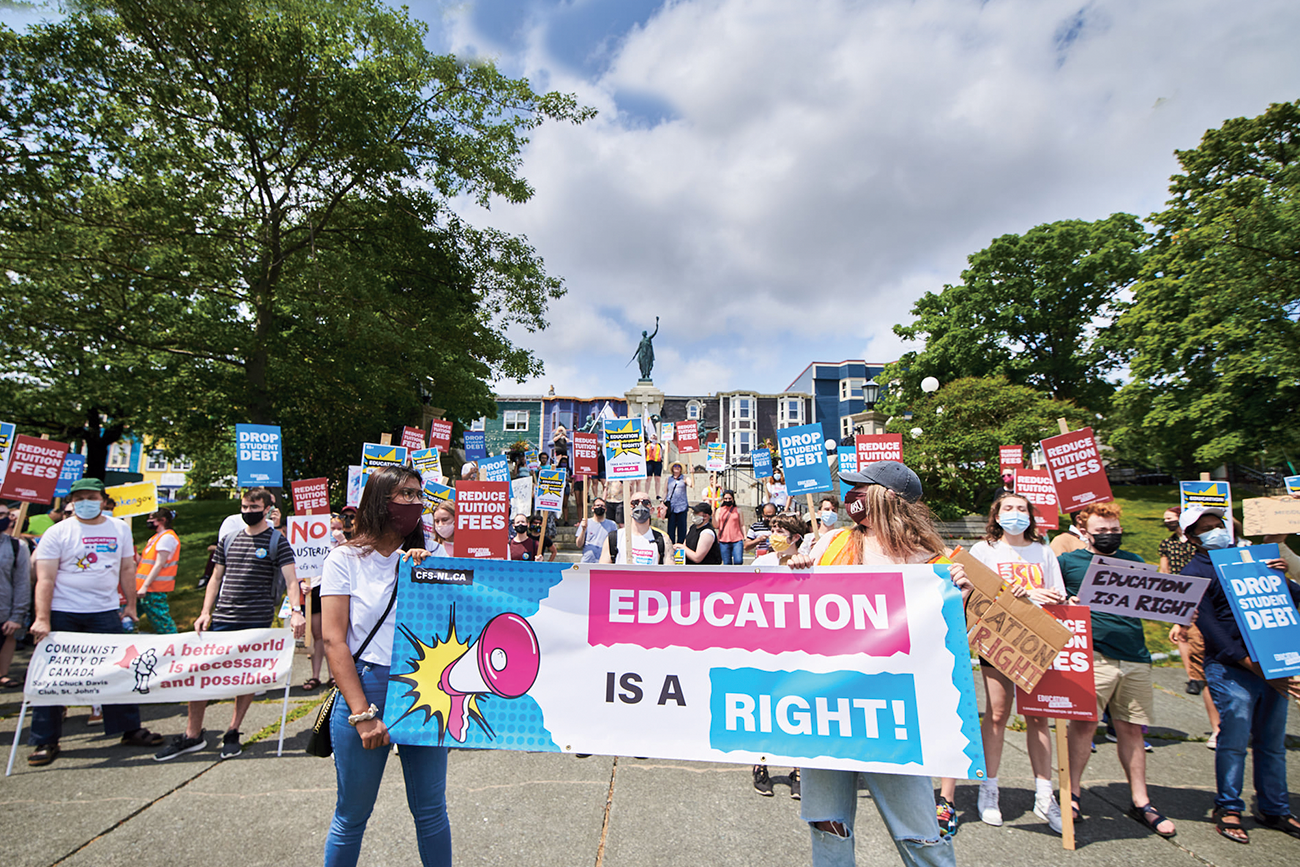 The Memorial University of Newfoundland Faculty Association (MUNFA) is joining with campus unions and student groups to demand that the provincial government reverse cuts to education and keep the province's tuition freeze, which had been instituted in 1999. 
Memorial's administration announced July 9 that it will double domestic tuition fees by 2022, and that international tuition fees will reach $20,000 in the same timespan. This is a result of the Newfoundland and Labrador government's planned $68.4-million cut to the university grant over the next five years.
MUN expects the tuition increase will lead to a 20% drop in enrolment. 
"The impact is enormous," said MUN associate professor Robin Whitaker and a member of CAUT's executive committee. "It's counterproductive in relation to other goals that the government has set out, in terms of retaining and attracting young people. This erodes the accessibility of higher education in this province, which will especially affect people in already marginalized situations."
Travis Perry, membership coordinator with the Memorial University of Newfoundland's Faculty Association, echoes Whitaker, saying the cuts will lead to an increased workload for academic staff, which in turn will leave them with less time to mentor students.
"We already have reduced faculty in some departments. A 20% drop in enrolment will have a direct impact on our members," he said. Perry added that the coalition is opposed to these austerity measures, and it wants the government to invest in young people and diversify the economy, rather than pursuing a strategy that has been proven not to work. "That's why the coalition is key. We need to shift the public discourse." 
Whitaker is also concerned the decision to de-prioritize post-secondary education funding in the province will funnel young people, especially those from marginalized communities, into vocational studies, and therefore reduce the pool of eligible candidates for professional programs such as law, medicine and public policy.