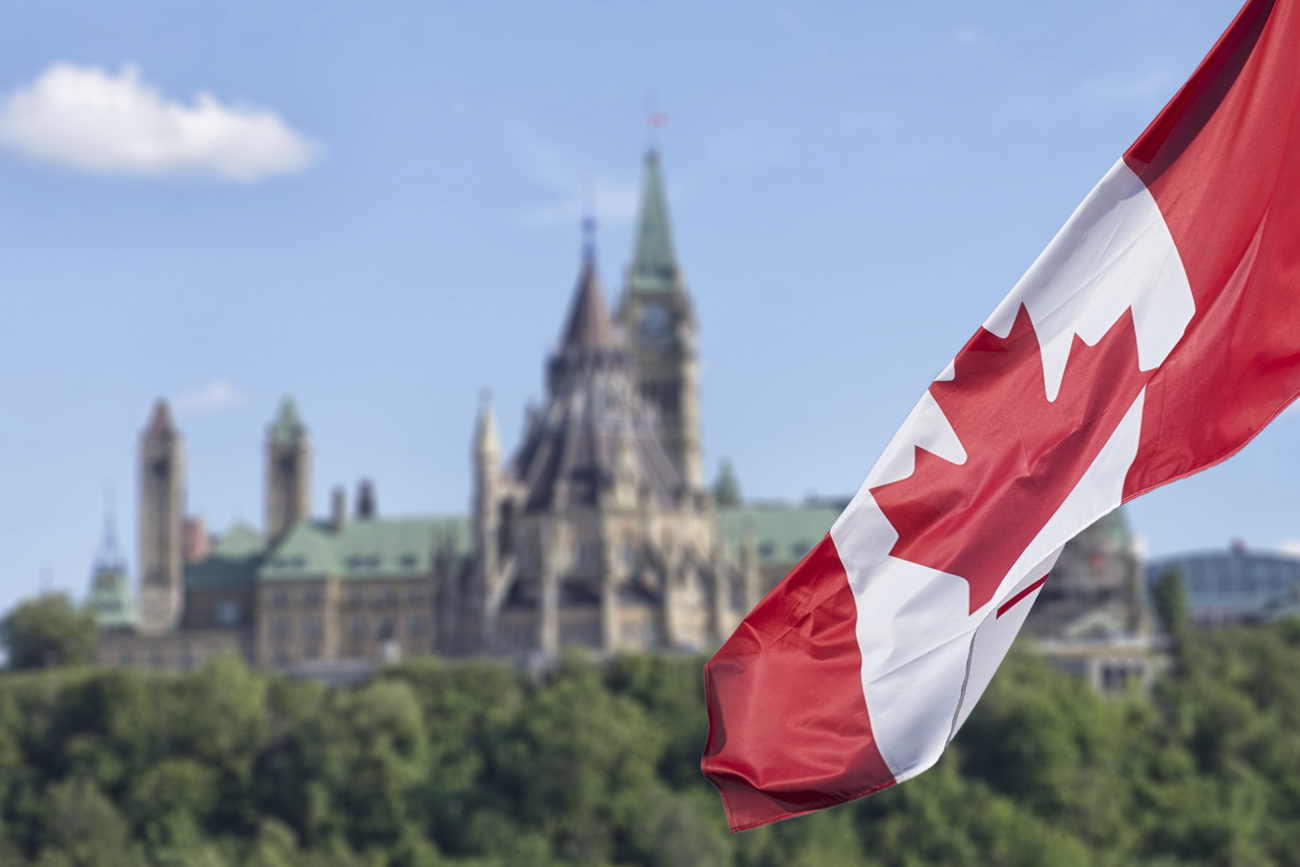 Canada
The federal Liberal government tabled its first budget in two years on April 19. It makes historic investments in childcare, extends emergency supports for students and provides a welcome boost to minority language post-secondary education —$121 million over three years — a measure CAUT called for in light of financial concerns facing French language and bilingual post-secondary institutions.
But CAUT says it missed the opportunity to address core issues facing the post-secondary education sector. "The largest investment for post-secondary education in Budget 2021 is the extension of emergency measures for students," says CAUT Executive Director David Robinson. "Whereas this investment recognizes the financial hardship that students face, it fails to address underlying affordability and access issues facing post-secondary education. Federal leadership is needed to work with provinces and territories to ensure high quality- post-secondary education for all."
British Columbia
On April 20, NDP Finance Minister Selina Robinson tabled the province's 2021 budget, which according to the Canadian Centre for Policy Alternatives-BC was a "surprisingly status quo budget," with most major spending announcements having already been announced. It did include some investments in childcare and funds dedicated to reconciliation.
For post-secondary institutions, there was an increase of almost 10% over the previous year allotted through Advanced Education and Skills Training, for a net total of $2.4 million in funding, in addition to the close to $500 million committed to capital funding for previously approved projects. These investments build on supports over the past year in response to repercussions of the pandemic, including allowing institutions to carry limited, pre-approved deficits.
The Confederation of University Faculty Associations of BC (CUFA –BC) and the Federation of Post-Secondary Educators of BC (FPSE –BC) have both welcomed these additional investments, but noted respectively the budget "prioritizes quick turnaround programs for hyper-focused skills training" and that they will "be monitoring institutions to make sure this money goes to where it's needed."
Alberta
Alberta's Budget 2021, released February 25 by Finance Minister Travis Toews, is the third budget in a row cutting post-secondary education funding by the United Conservative government. A joint statement from the Confederation of Alberta Faculty Associations (CAFA) and the Council of Alberta University Students says: "the Government of Alberta has cut teaching and research supports to post-secondary institutions by $175 million compared with last year's budget. This is the third budget with a significant cut to [post-secondary] operations, removing over $400 million in total, and the government is proposing another 7% cut next year."
Alberta Colleges and Institutes Faculties Association's president, Ken Heather, said these years of cuts "will create a generational setback" for the sector which institutions can only absorb "by eliminating programs and people." "Ultimately," he continues, "students will pay the price for these cutbacks as they experience higher tuition, higher fees, and fewer choices for education."
CAFA also points to disproportionate cuts to the University of Alberta as damaging and unfair. "[T]he U of A received a 11% cut, compared to the average of 6.2%, and their $60 million dollar cut is more than one third of the total dollars cut across all colleges and universities….CAFA believes that this round of cuts to the Campus Alberta Grants must be reversed," stated CAFA President Kevin Kane.
Kane also condemned the lack of transparency of Campus Alberta grant numbers, figures that had been provided by previous governments. "The UCP government continues to attempt to confuse the public because they will not release their own rationale for these damaging cuts to our schools. As academic staff, we believe that Albertans should have access to the information used when the UCP thought up these punitive cuts."
Saskatchewan
The ruling Saskatchewan Party dropped its 2021 budget on April 6, the fourth for Finance Minister Donna Harpauer, who declared "record investments" in education, including post-secondary.
The budget includes $678.5 million for post-secondary education, an increase of $28.4 million or 4.4 per cent and an additional $60 million in multi-year funding targeted to COVID-19 recovery. The government has further committed to maintain base operating funding to post-secondary institutions over the next four years. The budget also includes an additional $3.6 million in student supports, including increasing the Saskatchewan Advantage Scholarship from $500 to $750 annually per eligible student to help with tuition costs.
For post-secondary infrastructure, a four-year plan provides over $102 million for improvements in the sector, including $29.4 million in the 2021-22 Budget. This funding supports major renovation and repair works required to ensure that facilities meet both current and future needs while providing a safe and healthy learning environment.
Given the budget's plan to maintain the University of Regina's current budget for four years, despite administration stating that "increase in base funding in the next four years will present challenges," the University of Regina Faculty Association (URFA) "encourages the University to keep the impacts of any budgetary decisions on URFA members and students at the forefront. URFA members and students are critical to the University's success and should not have to face cuts or tuition increases."
Manitoba
Following a campaign by the Manitoba Organization of Faculty Associations (MOFA), decrying cuts to post-secondary education, Progressive Conservative Minister of Finance Scott Fielding introduced Manitoba's April 7 budget claiming his government is "committed to public education like no other before it." Yet budget estimates from the Progressive Conservative government state $685 million will go to post-secondary institutions for 2021-22, representing an actual decline of $8.7 million from the previous year. Increases to tuition were capped at 3.75 per cent for universities and $250 per college program for the academic year.
MOFA gave the budget a "failing grade," with president, Scott Forbes, adding this budget jeopardizes the future of Manitoba universities. "The budget reduces grants to universities and colleges by $8.7 million, a cut of 1.3%, which will result in reduced program offerings and increased tuition fees for students and their families. These cuts include a 1.75% funding cut to our province's largest institution, the University of Manitoba."
The Canadian Federation of Students noted it's the third year in a row that tuition has been allowed to rise by 3.75 per cent, stating that the government is using the pandemic "as a moment to further upend the post-secondary system."
Ontario
The March 24 Ontario budget brought few surprises to an embattled post-secondary education sector in the province which has the lowest per-student funding in the country. Announced by Progressive Conservative Finance Minister Peter Bethenfalvy, the budget holds base operating grant funding for 2021-22 at $3.6 billion to Ontario's 21 publicly funded universities and $1.4 billion to Ontario's 24 publicly funded colleges.
"The budget doesn't increase operating grants for universities, which continues the chronic underfunding of Ontario's public university system. Under the Ford government, per-student funding for universities will drop even further, as institutions will be expected to increase enrolment over the next three years without any additional money," charges the Ontario Confederation of University Faculty Associations. "Meanwhile, the government's reckless performance-based funding framework threatens additional cuts, further destabilizing a sector already reeling from the COVID-19 pandemic and jeopardizing our economic recovery." The Ontario Public Sector Employees Union, which represents academic staff in colleges noted that "there are things that need more investment-like post-secondary education…".
New capital funding of $493 million for facilities over three years, plus $90 million over three years to help colleges and universities renew and buy modern equipment was also announced. However, a reannouncement of the additional emergency financial challenges due to COVID funding support of $106.4 million in 2020–21 to post-secondary institutions, specifically only $44 million of which is for universities, fell far short of the $500 million asked for by Council of Ontario Universities (half of their declared actual deficit).
Québec
The majority Coalition Avenir Québec introduced their budget on March 25 by noting the government's three chief missions: health care, education and the economy. Quebec's 2021 budget makes significant, long-term investments from early childhood education through to post-secondary education, with funding of higher education amounting to $9.3 billion in 2021-2022, a growth of 8.2% over the previous year.
New spending for higher education includes $668.6 million over 5 years. Within this pot of money, $72 million is dedicated to eliminating interest on student loans from April 1, 2021, to March 31, 2022, to help alleviate student debt, and $150 million is allocated for supporting access to higher education, student retention and increased graduation rates, including tabling in spring 2021 an action plan for success in higher education 2021-2026. Additional investments of $811.8 million in the 2021-2031 Québec Infrastructure Plan will be used primarily for expanding and renovating CEGEPs and universities, bringing the total 10-year spending for higher education to approximately $7.134 billion.
The Fédération québécoise des professeures et professeurs d'université reacted positively to the budget noting, "it is encouraging to note that the government of Quebec is continuing its efforts in university teaching and research; sectors which have proved to be essential in overcoming the challenges we face today, and which are equally essential in preventing future crises."
New Brunswick
Neither post-secondary education nor research were mentioned in the New Brunswick budget tabled March 16 by the majority Progressive Conservative Party. However, funding for the province's four universities continues to be allocated pursuant to four-year MOUs signed under the previous government, covering up to the end of the 2020-21 academic year. The agreements' terms include annual one per cent increases in operational funding for the first three years, followed by a two per cent bump for 2020-21; and a two per cent tuition cap for New Brunswick students enrolled in a program in 2018-19 or earlier, remaining for the duration of their degree. The tuition cap does not cover out-of-province students.
A December 2019 report from the province's Auditor General noted a lack of accountability within the Post-Secondary Education, Training and Labour (PETL) Ministry and recommended enhanced monitoring, including re-examination of the relevance of the current funding formula. PETL has committed to examining the future funding framework in advance of the next arrangement.
Federation of New Brunswick Faculty Associations President Hector Guy Adégbidi wrote to Steeves in March, noting the steady erosion of public funding for post-secondary education in recent decades and setting the table for renegotiation of the MOUs.
"I, as well as my colleagues, ask you to begin to reverse the trend…[and increase] operating grants to public universities in our province. While we fully recognize and support the assistance that is currently being given to our students in the form of tuition relief, these programs do not help us recover all that has been lost over the last 30 years in terms of university operating costs."
Nova Scotia
The first budget under majority Liberal Premier Iain Rankin, sworn-in in late February, was tabled March 25. There will be a $3.7 million increase to the operating grant for universities, which amounts to the 1% increase in operating funds agreed to in the 5-year provincial MOU. The budget also included investments toward training more physicians and nurses, including $12.2 million to continue graduating more doctors at Dalhousie University Medical School. Part of this funding is dedicated: a $1.2 million increase to continue funding 16 seats at Dalhousie University Medical School added last year, for a total of $2.7 million this year — the seats focus on rural communities, Mi'kmaq and other Indigenous Peoples, and African Nova Scotians. There is also a $914,000 increase to continue support for the 70 nursing seats added last year at Cape Breton University and Dalhousie University's Yarmouth campus; and $16.8 million to four Nova Scotia universities to expand and enhance their computer science programs.
"The news of the Nova Scotia budget with respect to our universities continues a trend of underfunding that has existed for decades," says Association of Nova Scotia University Teachers president Scott Stewart. "While the additional funding for medical training is needed, it does little to help our universities, which are struggling with budget shortfalls because of the pandemic."
Prince Edward Island
PEI's March 12 budget with a theme of "Road to Recovery" included an increase of 2% ($1.3M) in funding between Holland College, College l'Île, University of Prince Edward Island, and Atlantic Veterinary College, along with $500,000 to increase the Island Advantage Bursary that supports low- and middle-income PEI residents enrolled full-time at either UPEI, Holland College, Maritime Christian College, or Collège de l'Île. Finance Minister Darlene Compton also announced introduction of a $200,000 Experiential Learning Fund to enable Island students by directly connecting them to job and co-op placements within their field of study.
At the request of the UPEI Student Union, the majority Progressive Conservative government is extending student-debt deferral until September 2021 so that recent graduates do not have to worry about repaying student loans while entering the workforce.
UPEI Faculty Association President, Michael Arfken says, "While increased funding for higher education institutions on PEI as well as the additional funding and supports for students is welcome, there remains a lack of support for our members in these unprecedented times, particularly for our precarious and historically disadvantaged academic staff.
Newfoundland & Labrador
Newfoundland is the only un-tabled budget, with interim funding approved in March until the end of May for the caretaker government while election planning was ongoing. Andrew Furey was sworn-in as premier on April 8, while unveiling his cabinet since forming a Liberal majority in a prolonged election due to the COVID-19 pandemic. Facing a difficult economic recovery post-pandemic and deficit of $2.1 billion, the province is on the brink of insolvency, with the forthcoming June budget likely to include fiscal restraint.
Two recent reports will likely factor into budget decision-making: the 'All Hands on Deck' public post-secondary education review proposing to lift the tuition freeze that has been in place since 1999; and 'The Big Reset' action plan on economic growth proposing a 30% reduction in operating grants for Memorial University.