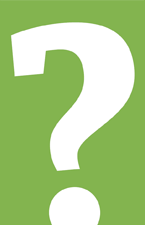 M.V. of Ottawa writes
I teach on a per-course basis and have taught 3 courses in the fall and winter semesters for the last five years. I am suffering from depression but have never discussed my mental health situation with the university. Since the start of the pandemic, my depression has gotten worse. I want to ask for a reduced course load, but I'm worried I will lose all my teaching contracts.
David Robinson answers
Your administration has a duty to accommodate you in the workplace, which means making changes, up to the point of undue hardship, to the workplace, work, or policies to allow you to do your job. Accommodations could include modifying your work portfolio, hours, or timelines. Before talking to the administration, you should contact your association. Keep in mind that the administration and the association are legally obligated to protect the privacy and confidentiality of your personal medical information. Both also have a responsibility and legal obligation to ensure that you do not suffer discrimination or harassment because of any mental health disabilities you may have. If the request for accommodation has a negative impact on your future contracts, this may be a case of discrimination.
__________________________________
Academic Advisor offers advice about your rights at work. To send in a question, write to bulletin@caut.ca.