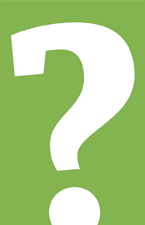 K.W. of Vancouver writes
I am not comfortable returning to the classroom until everyone has had two COVID-19 vaccine doses. Can I legally refuse to go back to work on campus?
David Robinson answers
Workplace health and safety legislation in Canada gives employees the right to refuse work that they honestly and reasonably believe to be unsafe. To exercise this right, you have to notify your employer and the perceived danger must be serious enough to justify a work refusal. If an employee is not satisfied with the employer's response, a government inspector will investigate and determine whether the refusal was justified or whether it is safe to return to work.
An investigation will consider the nature of the work, any measures taken by the employer to mitigate risk, and whether the risk is inherent to the employee's job. You should be aware that most investigations and decisions have largely sided with employers in cases concerning contagious infection concerns in the workplace.
If you believe you are being placed in unsafe work situations as a result of COVID-19, you should document the risks (e.g. physical proximity, frequent public contact, no access to soaps or sanitizers), and any specific health risks you have (e.g. immune-compromised or living with elderly parent).
Until the investigation is concluded, you must not perform the work that you feel is unsafe, but you may be temporarily assigned other work. 
Some staff — such as hospital workers, clinicians, and laboratory staff — may have a limited right to refuse unsafe work due to statutory exceptions.
If you are considering a work refusal, you should first contact your academic staff association.
__________________________________
Academic Advisor offers advice about your rights at work.
To send in a question, write to bulletin@caut.ca.