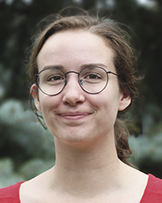 Janna Bryson
Research Analyst
CAUT has hired Janna Bryson as a Research Analyst. Janna has a background in research, communications, and journalism and has experience in anti-oppressive and labour organizations. She has worked as a Research Assistant for the Canadian Labour Congress, the Ottawa Coalition to End Violence Against Women, and Crown-Indigenous Relations and Northern Affairs Canada, and sat on the CUPE 4600 Bargaining Research Committee.
Originally from southern Alberta, Janna has a Masters of Arts in Political Economy from Carleton University and holds a Bachelor of Arts in Political Science from McGill University.
___________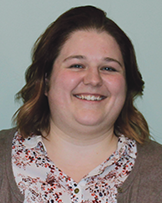 Geneviève Charest
Digital Communications Coordinator
Geneviève Charest grew up in Ontario, Québec, New Brunswick and Nova Scotia, and came to Ottawa in 2007 to pursue a Bachelor of Journalism, Combined Honours in Journalism and Political Science at Carleton University. She also completed a Bachelor of Arts with Specialization in French-to-English Translation at the University of Ottawa.
Since then, she has worked in a variety of communications, translation and project management roles within the non-profit sector, from the Fédération de la jeunesse canadienne-française (French Canadian Youth Federation), to Amethyst Women's Addiction Centre, to the Canadian Federation of Students. Geneviève is passionate about social justice, equity and access to education.