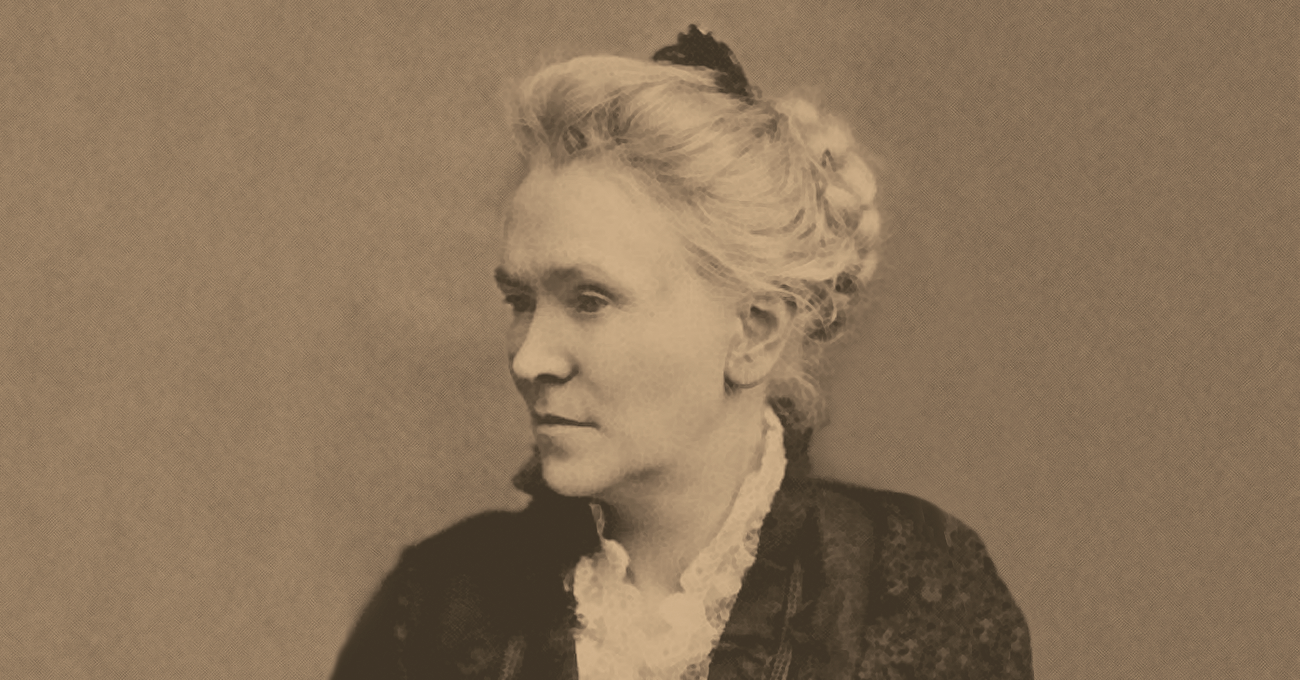 First described in the 1800s, but not officially named until 1993, the Matilda Effect continues to plague women pursuing science careers.
It seems a consummate irony that American historian Margaret Rossiter had never heard of suffragist Matilda Gage before 1993. At the time, Rossiter was searching for a name for the subject of her research on the systematic bias against female scientists. Once she stumbled upon Gage's story, the choice was clear, and Rossiter published her landmark paper entitled The Matthew Matilda Effect in Science, describing how women often receive less credit for their scientific work than an objective examination would merit, and how their work is sometimes attributed to male colleagues, while they fade from memory.
Gage had already written about the effect in the 1800s, before she largely disappeared from the history books.
"I came across an Australian article that mentioned Matilda. And I'm glad it wasn't Anne or Jane or Sarah. Matilda is distinctive," Rossiter says, recalling that she was not alone at that time in not knowing about Gage. "Nobody had heard of her. She was the victim of her own phenomenon."
Rossiter cites other examples, ranging from the 12th century Italian physician Trotula, to "perhaps the most notorious theft of Nobel credit" by Otto Hahn, who was awarded the Nobel Prize in chemistry in 1944 for discovering nuclear fission, with no mention of collaborator Lise Meitner.
Rossiter herself remains somewhat of a living proof of it all, having struggled for years to land a tenure-track position despite her outstanding credentials. "I had a terrible career. I couldn't get a job for something like 15 years," she says.
Since Rossiter first noticed that hundreds of female scientists were described, but "obscured" through a variety of means in the reference work American Men of Science — now called American Men and Women of Science — more research has unmasked the challenges that women face pursuing science careers, and why the Matilda Effect continues to exist.
Eden Hennessey is the research and programs director at the Laurier Centre for Women in Science at Wilfrid Laurier University. She notes that despite gains made by women in the last few decades — they now account for about 70 per cent of all university graduates in Canada — their participation in STEM fields has plateaued at 20–30 per cent.
"Women are participating in medicine and biology more than in the past, but when we look at the taxonomy of medical professions, we still see that women are the majority of pediatricians while men are the majority of cardiologists," she says. "There are still gendered expectations that come out in different ways."
Hennessey cites research on gender stereotyping, implicit bias, the over-representation of men in science awards, and gendered perceptions of warmth versus competence, all indicating that deeply-rooted and often sexist associations are extremely difficult to combat.
"We all judge others along a continuum of how much they violate or are in line with our expectations. It takes an awful lot to re-train bias," she says. "We are married to these stereotypes. It's doing nothing for women, but it's maintaining power for men."
But Hennessey notes that most sexism in science literature occurs in a North American context, so it remains unclear to what degree sexism crosses cultures and political boundaries.
Marina Milner-Bolotin is a science educator in the Department of Curriculum and Pedagogy at the University of British Columbia, but grew up in the former Soviet Union where she remembers a more equitable attitude toward women in science. After moving to Texas to pursue her PhD, Milner-Bolotin was surprised to find herself the lone female in a class of more than 30.
"So we are not quite there yet, but things are changing," she says, remarking on Canadian physicist Donna Strickland's recent Nobel Prize win, and the naming of Concordia University's faculty of engineering after Gina Cody — the school's first female student to earn a PhD in building engineering.
"To counter the Matilda Effect women must become visible," Milner-Bolotin believes. "When I work with my students, future physics teachers, and most of them are women now, I give examples of women in science. It's so important that both boys and girls, men and women, see women in this capacity."
But becoming visible may be easier said than done, as Anne Dagg discovered.
Understanding Dagg's scientific accomplishments is simple if comparisons are drawn: The Americans had Dian Fossey, the British celebrate Dame Jane Goodall, and Canadians have … Anne Dagg.
Fossey and Goodall are household names, known worldwide for studying apes in their natural African environments. But even most Canadians know little or nothing of Dagg. Her book, The Giraffe, is still considered by experts to be the "bible" on reticulated giraffe behavior.
All three women pursued remarkably similar paths, following their childhood love of animals into Africa. But it was Dagg who blazed the trail, earning a degree in biology at the University of Toronto in 1955, then heading to South Africa alone at age 23. That was well before either Goodall or Fossey, both of whom were initially assisted by famed paleoanthropologist Louis Leakey in their introductions to Africa years later.
And it is Dagg who is now acknowledged as not only the first Westerner to study African wildlife in its natural habitat, but also to do so unobserved and without interacting with the animals. Her meticulous observations shed light on previously unknown and unique giraffe traits, but upon her return to Canada, and despite completing her PhD, she was consistently denied tenure.
"She wrote the quintessential book on giraffe biology and behavior in the wild and had 20 papers published by the time she applied for tenure at the University of Guelph, and was denied. They said her scholarly reputation wasn't of good enough quality," recalls Hennessey. "This was absurd. Current researchers are amazed at her work."
Dagg went on to write books and articles about sexism and discrimination in academia, but never achieved the profile she deserved.
Hennessey notes that many initiatives have been developed to combat gender stereotyping in science, yet progress remains slow. She warns that tactics like implicit bias training are becoming popular, but "there's evidence that making such training mandatory increases the bias. I think we should be doing it, but it should be done carefully."
Her own research into "confrontation styles" confirms that progress is possible.
"We need to continue to work to confront bias constructively," she says. "What we find, not surprisingly, is the more assertive the confrontation style, the bigger the consequences. However, confrontation works. There's evidence that it reduces future bias, and causes positive affect in your mood, so it is important we support women enough to encourage them to confront, because it will work."
Hennessey adds that part of that support can mean men confronting other men, something she recommends when asked by men how they can help counter sexism and bias when they see it. "I say to them straight-up, everyone plays a role here. It's a fact borne out by research that if a man confronts a majority-group member, he will encounter fewer social consequences, such as being derogated or excluded, than his female colleagues will. So his minimal discomfort felt during confrontation might need to happen for this greater social good."