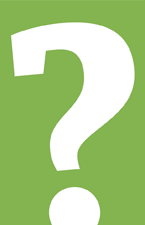 G.T. of Calgary writes
I have received a proposal to publish in The World Journal of Civil, Systems and Structural Engineering. At this point in my career (junior faculty), opportunities to secure publication are welcome, but I am hesitant to proceed. The offer mirrors several others I have recently received, from journals previously unknown to me, each with a rather opaque statement concerning article processing charges. What is going on?
David Robinson answers
The traditional model of scholarly communication, one in which authors supply manuscripts to commercial publishers and then purchase work back through costly journal subscriptions, is facing competition. In particular, the Open Access movement allows scholars to increasingly do "in house" the knowledge dissemination work once contracted out to the private sector. Disruptions such as this, while a necessary part of market economics, also present business opportunities for the unscrupulous. In this case you are likely observing a phenomenon known as Predatory Open Access. This business model involves charging publication fees to authors without providing an acceptable level of editorial support or distribution services. Predatory journal titles often mimic established publications, and fees may not become apparent until after an article is accepted. If you have concerns about an offer, discuss the journal title with colleagues, especially academic librarians who have particular expertise in this area. If a deal seems too good to be true, it probably is.