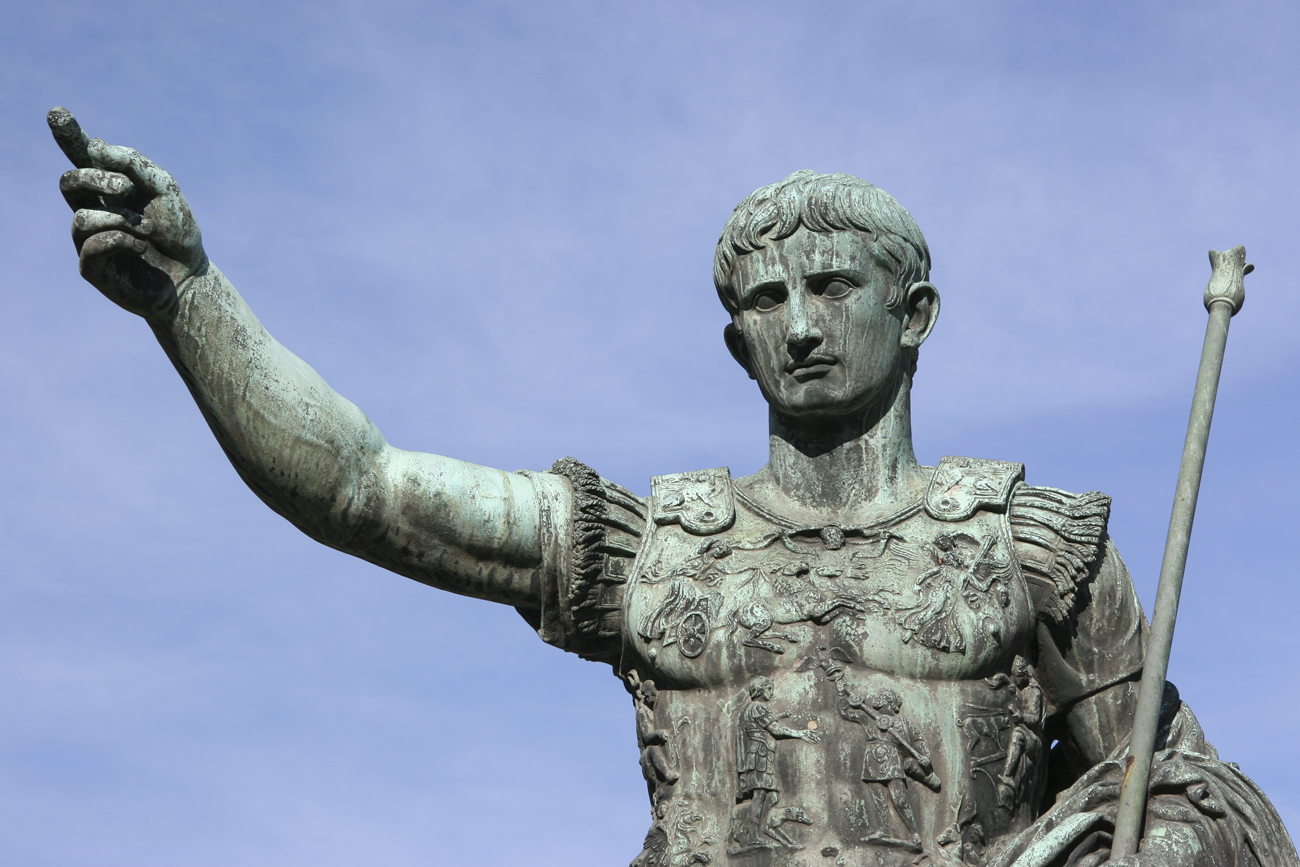 By John Gill
Theresa May is the new iron lady, Angela Merkel the iron chancellor. Vladimir Putin is a self-styled man of steel, fond of being photographed bare-chested on horseback or practising martial arts.
Donald Trump seems more interested in gold. But don't be distracted by that — he is also, according to his fellow billionaire George Soros, a "would-be dictator." The idea that we live in such fraught times that we must turn to someone best compared to a heavy metal seems to be taking hold across the world. In the Philippines, President Rodrigo Duterte — a fan of the extrajudicial killing of drug suspects — is nicknamed "The Punisher."
This isn't new. Steve Fuller, Auguste Comte professor of social epistemology at the University of Warwick, notes that a century ago Max Weber, one of the fathers of modern sociology, described a form of politics "in which the populace turn to one person to embody their collective aspirations in some definitive way." Weber's examples were Julius Caesar, Napoleon and Bismarck, and he termed this ideology "Caesarism."
The question posed by Fuller is whether, in a moment of great uncertainty for universities, they need Caesars of their own: to get a grip, stop the paralysis, bolster their institutions against the ebb and flow of external political tides and Make Higher Education Great Again.
How might they do this? He suggests radical action on two fronts: external, and in particular tackling public universities' reliance on state funding; and internal, where he characterises the problem as academics' "apparent inability to understand what a modern university requires of them": to turn specialist, academic knowledge into public knowledge.
This is provocative stuff, although Fuller's goal is not to turn universities into teaching shops — far from it, he is absolutely clear that "universities are not simply machines for manufacturing education and research on demand. Rather, they are ecologies inhabited by people with both the capacity to innovate and the desire to disseminate." The question is whether a radical shift in leadership style is what's required to secure their future — such as by smashing the hold that, in Fuller's view, academic disciplinary hierarchies continue to enjoy over academics' priorities.
There is, undoubtedly, increasing disquiet about government intervention. To take a couple of examples from the UK, in Scotland universities are pinned between the pledge, set in stone by the Scottish National Party, not to introduce tui­tion fees, and growing interference in governance; in England, the pursuit of a bill whose highlights include the teaching excellence framework is equally vexing for many.
A typical view on this is offered by Ian Stewart, emeritus professor of mathematics at Warwick: "Let the professionals do their jobs. Stop looking over their shoulders and asking stupid questions … Some sort of accountability is necessary, but you don't need to fix it if it ain't broke," he says.
If the world is indeed cuddling up to autocrats, as a sort of chain-mail comfort blanket, then we should also consider the alternative perspective on leadership styles. Writing in Times Higher Education a couple of years ago, Archie Brown, emeritus professor of politics at the University of Oxford, warned against what he described as the myth of the strong leader.
It is a mistake, he argued, to seek out a "power maximiser who will confidently take the big decisions and be the overwhelmingly dominant personality within the institution. Leadership is not the same as personal power. Leaders should not be chosen for their desire and ability to dominate. Those who concentrate decision-making in their own hands, bypassing colleagues and taking credit for the ideas and achievements of others, are not the most admirable of leaders and only rarely the most successful."
His preferred qualities? "Integrity, intelligence, articulateness, collegiality, shrewd judgement, a questioning mind, willingness to seek disparate views, being a good listener, ability to absorb information, good memory, adaptability and vision." Brown also quoted from a letter in his archive of personal correspondence with Isaiah Berlin, in which the philosopher talked about the traits to look for in a head of college: "The most needed qualities … are justice, kindness, imagination and intellectual power," Berlin wrote.
Trump may be accused of many things (indeed, he already has been) but these characteristics are not among them. Whether that matters in terms of his success as a president remains to be seen, but it is hard to imagine an overly autocratic "academic Caesar" commanding the level of support among scholars that Trump holds among the US electorate, never mind Putin among the Russians.
Anglophone universities are typically democracies, but commanding a certain level of popular goodwill will remain crucial to making much headway.
__________________________________
John Gill is editor of Times Higher Education.
This editorial was first published January 26, 2017 in Times Higher Education. Reprinted with permission.
The views expressed are those of the author and not necessarily CAUT.
CAUT welcomes articles between 800 and 1,500 words on contemporary issues directly related to post-secondary education. Publication is at the sole discretion of CAUT. Commentary submissions should be sent to Liza Duhaime.