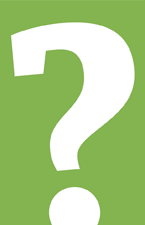 S.T. of London writes
I have had an article accepted by a prestigious academic journal, so am happy about that. However, the authorization form associated with getting my work published requires me to sign over copyright to the journal. Should I? My preference is to keep copyright ownership myself.
David Robinson answers
You are wise to want to hang onto your work. To promote scholarly communication, autonomy, integrity, academic freedom, and education and research activities more generally, it is important for academic staff to retain copyright in their journal articles. Without copyright ownership, you lose control of your own writing and may no longer be entitled to, for example, email it to students and colleagues, post it on a personal or course web page, place it in an institutional repository, or publish it in an open access journal. My advice is to try to negotiate an amendment to the agreement that ensures you transfer only the minimum rights that are actually required to publish the work. Typically this is a simple statement of permission to publish, not a full transfer of copyright. If you google "CARL" and "Addendum" you will find a CAUT-endorsed form that greatly facilitates the process. If the publisher won't agree to the changes, then you have to make a decision about how important it is to have the work appear in the journal in question.
Academic Advisor offers advice about your rights at work. To send in a question, write to jones@caut.ca.