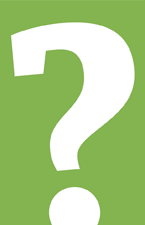 E.H. of Winnipeg writes
I have asked for workplace accommodation for recurring symptoms of my mental illness. The employer has indicated accommodation will require that I disclose both my specific diagnosis and medical records. I am very concerned that this will have negative career implications. Am I required to disclose this information?
David Robinson answers
The general rule is that you are not required to disclose this information. As someone seeking workplace accommodation, you have two initial responsibilities. The first is to indicate to the employer that you are facing health challenges. The second is to state to the employer the kind of workplace alterations required for you to function successfully in your position. To assist with accommodation, the employer may request information through you, or with your consent, directly from your health care provider that describes any workplace limitations you may have. In the circumstances you outline, it is inappropriate for the employer to demand a specific diagnosis or medical records. About your career concerns, it is a sad fact that disclosure of mental illness may still trigger discrimination. As a matter of general principle, and to avoid specific harm, employees have a right to keep such medical information private. At this point I suggest you meet with your academic staff association. They can explain the duty to accommodate in more detail and assist you through the accommodation process.