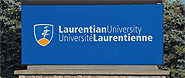 (Ottawa – February 3, 2021) The Canadian Association of University Teachers (CAUT) is deeply concerned over the unprecedented situation at Laurentian University, which filed for court protection under the Companies' Creditors Arrangement Act on February 1. 
Factors contributing to the situation at Laurentian include a lack of transparent and accountable institutional governance by the Laurentian administration, recent cuts by the Ontario government, and the long-standing erosion of public funding for post-secondary education. The implications for faculty, students and Indigenous and francophone minority access to post-secondary education in Ontario are grave.

CAUT is working closely with the Laurentian University Faculty Association (LUFA) to ensure the best possible outcomes for quality education from the anticipated restructuring of the university while holding senior administrators to account for poor financial management.
"This has local, regional and national implications for post-secondary education and the people who work in our universities and colleges," says David Robinson, CAUT Executive Director. "CAUT will be supporting LUFA to ensure it gets the legal, financial, and other support it needs to protect workers and students."
With financial support from CAUT, LUFA has engaged Goldblatt Partners for their expertise in supporting workers through similar situations, notably the Air Canada insolvency.  
CAUT joins with LUFA and the Ontario Confederation of University Faculty Associations in expressing outrage over the Ontario government reaction to the situation at Laurentian, which calls for increased government oversight, instead of improved funding and respect for collegial governance.