November 16, 2020 at 9:00am

-

November 20, 2020 at 5:00pm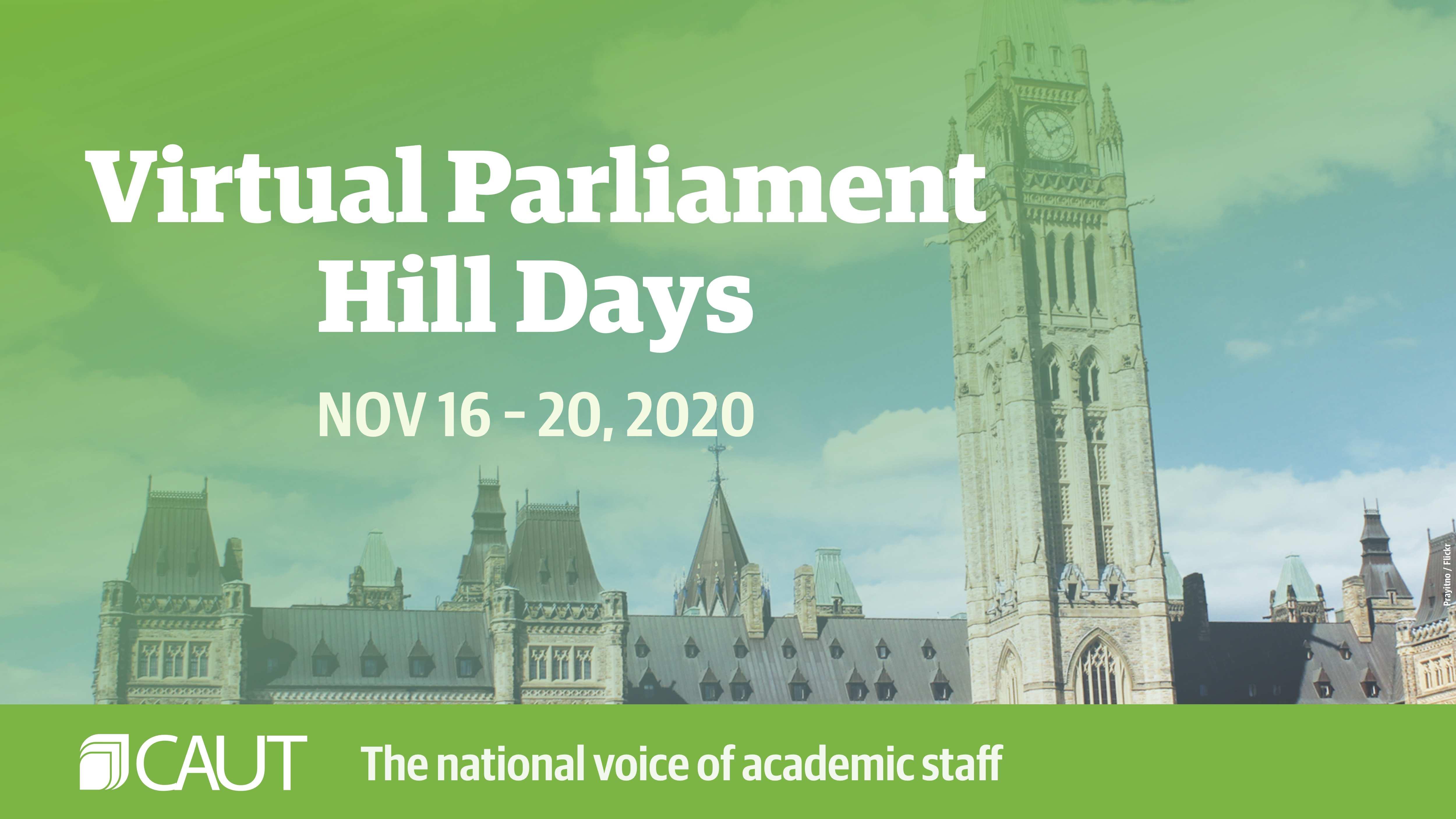 CAUT annually holds a Parliament Hill Day in advance of Fall Council - a one-day lobby of federal Members of Parliament (MPs) on issues that matter in post-secondary education. However, like many things this year, this event will be adapted to accommodate current circumstances and the limitations that COVID-19 has placed on travel and in-person meetings. 
This year, CAUT's lobby day is going virtual. Meetings will be held via videoconferencing and will occur throughout the weeks prior to Council to allow flexibility for both CAUT member associations and elected officials across the country who are working from home. 
Registration
Registration is closed.
Contact
If you have any further questions, please do not hesitate to contact SM Leduc, CAUT Professional Officer or parl@caut.ca.