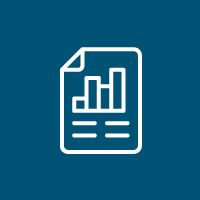 Closing data gaps related to the status and experiences of Indigenous and equity-deserving groups in academia is needed to identify and address where there may be systemic biases and discriminatory practices.   
Most institutions already collect some employment equity data to comply with various federal or provincial programs. Institutions that participate in the Federal Contractors Program (FCP) are required to collect data on the four designated groups of the Employment Equity Act – women, visible minorities, Aboriginal peoples, and peoples with disabilities.  
The Canada Research Chairs (CRC) program requires institutions to have an EDI Action Plan and collect data on the four designated groups and LGBTQ2+.1 
The federal Dimensions pilot program, launched in May 2019, calls for data collection. Over 80 institutions have endorsed the Dimensions Charter, which states:  
Institutions require qualitative and quantitative data to measure, monitor, understand and publicly report on challenges and progress made. The analysis of the data should inform a comprehensive, in-depth, intersectional understanding of the contexts, manifestations and experiences that result from inequities, underrepresentation and exclusion among all post-secondary community members.2 
How this data is used to advance employment and equitable compensation is critical. Academic staff associations have an important role to play to ensure data collection, reporting, analysis, and action. 
---
1 Government of Canada, Canada Research Chairs. Institutional Public Accountability Web Pages: https://www.chairs-chaires.gc.ca/program-programme/equity-equite/Institutional-etablissements-eng.asp
2 Government of Canada, Equity, Diversity and Inclusion. Dimensions Charter. 2019:  http://www.nserc-crsng.gc.ca/NSERC-CRSNG/EDI-EDI/Dimensions-Charter_Dimensions-Charte_eng.asp.