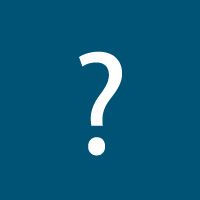 What is Academic Freedom?
Academic freedom involves the right to teach, conduct research and publish, and engage in intra-mural and extra-mural speech free of orthodoxy or threat of institutional reprisal and discrimination.
Academic freedom is a professional right of academic staff. Academic freedom ensures that academic staff are not curtailed, disciplined, or censored by the administration, by colleagues, or by outside bodies or individuals, in their teaching, research, scholarship, publication, creative expression, participation in the affairs of the university or college, and exercise of their rights as citizens. These four principal components of academic freedom are reflected in the CAUT Policy Statement on Academic Freedom.
Academic freedom includes the right, without restriction by prescribed doctrine to:
Teach and discuss.
Carry out research and disseminate and publish the results thereof, including the freedom to produce and perform creative work and to acquire, preserve, and provide access to documentary material in all formats.
Engage in service to the institution, to participate in its academic governance, and to express one's opinion about the institution, its administration, and the system in which one works.
Exercise one's rights as a citizen (restricted only by law), including the right to contribute to social change through free expression of opinion on matters of public interest.
Tenure provides the procedural safeguard for academic freedom because it ensures that academic staff cannot be dismissed without just cause and rigorous due process.  
Who determines what is academic freedom?
There is an international consensus on what is academic freedom and its importance to high-quality post-secondary education, reflected in the 1997 UNESCO Recommendation Concerning the Status of Higher-Education Teaching Personnel. In Canada, there is contractual language on academic freedom in collective agreements and there is case law for when its definition or application has been in dispute. See the article on the Legal Basis of Academic Freedom for more information.
Why is academic freedom important for equity?
Canadian post-secondary institutions have much more work to do to become more diverse, accessible, tolerant and inclusive. As universities and colleges work to expand and diversify the professoriate and student body, the value of academic freedom becomes more important than ever, as it works to protect and advance diverse forms of teaching, research and knowledge creation, and intramural and extramural speech.  The tenets and practices of academic freedom have enabled the progress of diversity and equity on campuses in research and scholarship, for example, supporting the formation of gender, Indigenous and critical race studies often in the face of opposition from powerful vested interests.
Why do associations defend staff who espouse anti-equity views or use anti-equity language?
Academic staff associations are required by labour law to exercise a duty of fair representation. This means that an association must represent all members in a way that is not arbitrary, discriminatory or in bad faith. Representation does not equate to agreement with specific views or behaviors but is about defending the principles of academic freedom and the duty of fair representation.     
Historically, most academic freedom cases have involved people who were targeted and dismissed because of progressive views they taught in their classrooms or published in scholarly journals, or because of their political or social activism. See the article on academic freedom cases for examples.
Do academic freedom rights trump the rights of equity-deserving students to learn and colleagues to work in an environment free of harassment and discrimination?
Academic freedom in Canada is a contractual right of academic staff that is limited by the law, including prohibitions against harassment, discrimination and hate speech. Academic freedom is not a defense against such illegal activity.
Are academic freedom and freedom expression the same?
Academic freedom is a professional right of those who teach or conduct research at universities and colleges. Freedom of expression is a general and fundamental human right, guaranteed to all Canadian citizens under the Charter of Rights and Freedoms.
Unlike 'freedom of expression', academic freedom in teaching and research is guided by professional competence - the norms and standards governing specific disciplines. So, while a citizen has the right to argue that the earth is flat, a geography professor who advocates such a view in the classroom would not be protected under academic freedom as there is no scientific evidence to support the claim.