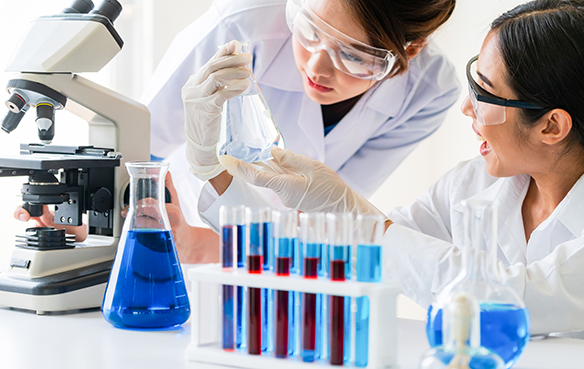 By CAUT Staff
CAUT is calling for an annual $400-million investment in the federal research support system, for five years.
As part of its 2024 pre-budget submission to the federal government, CAUT says the funding is needed to support graduate students and early career researchers, to keep scientists and researchers in Canada, and to use Canada's science and research ability to address societal challenges.
CAUT recommended six other ways the federal government can support post-secondary education:
Increase the number and value of graduate student scholarships and post-doctoral fellowships by $200 million over two years
Create a fully funded national post-secondary education strategy, with a vision for public, high-quality, affordable and accessible post-secondary education and research
Permanently increase the Canada Student Grant to pandemic levels of $6,000 and reweight Canada's grants and loan model toward a 50:50 ratio
Amend the Companies' Creditors Arrangement Act and the Bankruptcy and Insolvency Act to exclude public post-secondary education institutions
Close the gap in Indigenous post-secondary educational attainment and support with an additional $650-million annual investment
Renew and expand investments to improve and monitor equity, diversity and inclusion in research and post-secondary education
Read the full submission on our website to learn more about CAUT's priorities and recommendations.