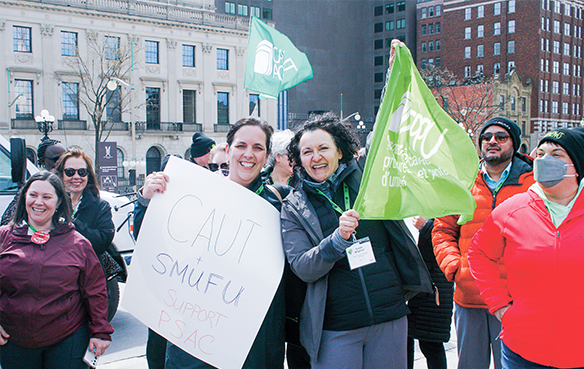 By CAUT Staff
During CAUT's 94th Council meeting on April 20, member associations voted unanimously to support striking members of the Public Service Alliance of Canada (PSAC) seeking fair working conditions and fair pay.
After nearly two weeks of strike action, workers employed by the Treasury Board were the first to reach a tentative agreement on May 1. The remaining 35,000 Canada Revenue Agency workers reached a similar agreement three days later.
The agreements contain significant wage increases of 12.6 per cent over 3 years, and new policies around telework and equity.
PSAC is Canada's largest federal public service union, representing nearly 230,000 workers in every province and territory in Canada.