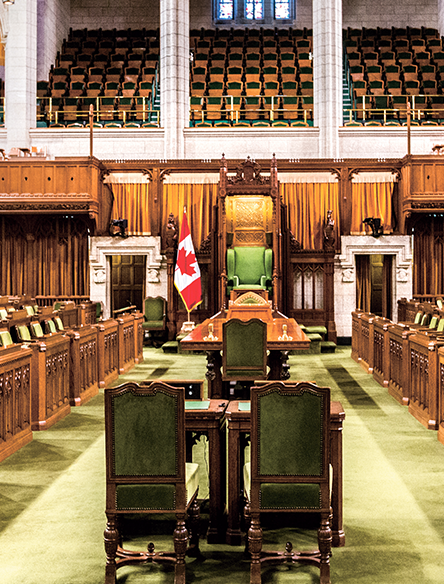 By CAUT Staff
Parliament returned at the end of January, and CAUT stepped up lobbying efforts to have public post-secondary institutions removed from the Companies' Creditors Arrangement Act (CCAA).
As emphasized by the Auditor General of Ontario, the CCAA is harmful and inappropriate for public universities and colleges. Both the Liberals and the NDP have promised changes to the CCAA, with some tentative first steps underway.
In early December, NDP MP Charlie Angus introduced a private member's bill (C-309) in the House to remove all public institutions from the CCAA. Earlier, Senator Lucie Moncion proposed a bill in the Senate (S-215) that would remove public post-secondary institutions from the CCAA.
Bill C-228 — amending the CCAA to ensure significant protections for pensions in the event of bankruptcy proceedings — passed in the House late last year and is awaiting approval in the Senate. Unfortunately, amendments from the opposition parties to also protect severance and termination pay were not supported. While continuing to lobby the Senate to pass this important bill, CAUT will urge the Liberal government to support termination and severance pay as priorities in CCAA proceedings.
Also top-of-mind as Parliament resumes is the federal budget this spring. It is anticipated that the government will make good on its previously announced commitment to permanently eliminate interest on federal student and apprentice loans. There are also some signals that the budget will increase funding for research particularly for early career researchers.