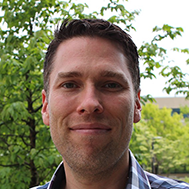 By Larry Savage
An unprecedented outpouring of support from labour organizations for 55,000 CUPE education workers in Ontario was key to forcing the Ford government to back down from using the notwithstanding clause to proactively suspend workers' fundamental rights and freedoms as part of the collective bargaining process.
The Ford government's controversial Bill 28, ironically titled the "Keeping Students in Class Act," sparked swift and immediate opposition from parent and union organizations — prompting a walkout and political protest by educational assistants, caretakers, and administrative assistants that members of the public rallied to support. Bill 28 used the Charter's notwithstanding clause to impose a contract on CUPE members and proactively deem any potential strikes illegal. It imposed astronomical fines of $4,000 per day for striking workers and $500,000 a day for striking unions.
Almost immediately, it was clear that Ontario's Premier had overplayed his hand. His draconian legislation and abuse of the notwithstanding clause backfired spectacularly. By attacking the very pillars of our system of free collective bargaining, Ford managed to unify the labour movement in opposition to his government.
Public and private sector unions from across Canada correctly viewed Bill 28 as an existential threat to all unions since the legislation allowed the government to extinguish both the right to bargain and to strike without any Charter recourse.
Donations poured in from across the country, CUPE picket lines were bolstered, and even the handful of unions that had endorsed Ford in the 2022 provincial election demanded he repeal the legislation and negotiate in good faith. Most significantly, over a dozen public and private sector unions began to organize and mobilize in support of a general strike.
Ford blinked. He saw parents and other unions mobilizing to support CUPE education workers. He saw poll numbers suggesting that the public blamed his government for the dispute. He saw unprecedented public support for a general strike — and he backed down, agreeing to rescind Bill 28 and the notwithstanding clause in exchange for CUPE agreeing to resume bargaining.
After having successfully stared down the Premier, CUPE collapsed its picket lines and returned to the bargaining table to hammer out a deal. It was a stunning victory for the province's lowest paid education workers.
The following are some important lessons to be drawn from this struggle:
More than anything, this political victory by CUPE education workers should give confidence to academic staff associations and other unions to stand up and fight back when confronted by an intransigent employer.
Organizing works. Having the capacity to effectively organize and mobilize is crucial to building both workplace and political power.
Having labour movement allies is more important than ever. These relationships help reduce isolation and help combat divide-and-conquer strategies.
Understanding that political issues are inseparable from workplace issues is a key and final takeaway.
As governments and public sector employers become more aggressive in collective bargaining, and the quality of public services is further eroded, academic staff associations will have both a need and a responsibility to rise to the occasion to effectively respond to these new challenges.
---
Larry Savage is a Professor in the Department of Labour Studies at Brock University. His teaching and research is focused on collective bargaining, union strategy, and labour politics. Professor Savage is also a faculty association activist, having served in various positions in the Brock University Faculty Association.