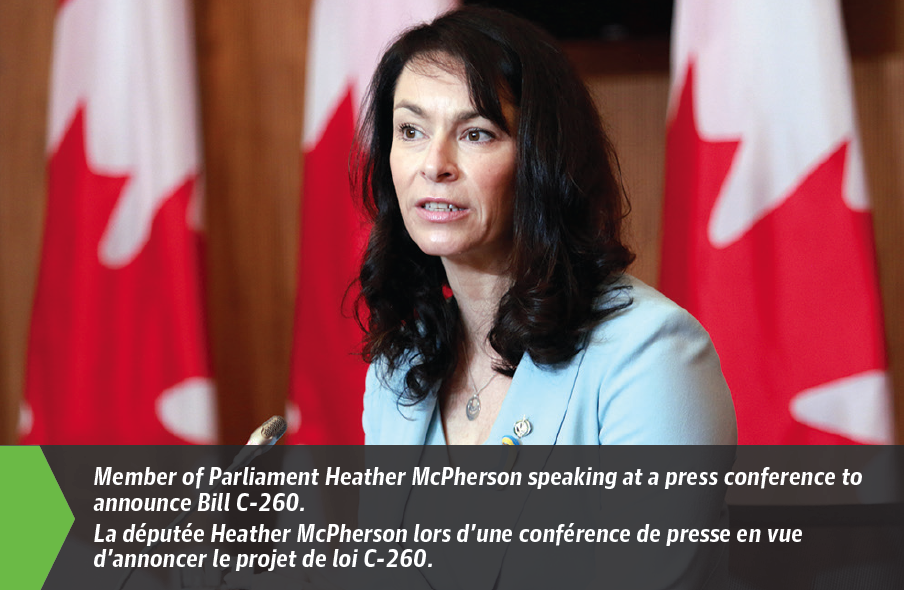 CAUT welcomed a private members' bill introduced in Parliament last month that would spur federal action on affordability and accessibility of post-secondary education and research.
"The funding shortfall for post-secondary education is devastating to students and communities," said CAUT President Brenda Austin-Smith. "The federal government simply can't abandon students and their families any longer."
"As we move into a post-pandemic world and all of its complexities, we rely on universities and colleges — and those who work within them — to deliver the innovation, education and research our society and economy needs to face today's challenges."
Bill C-260 was tabled by NDP MP Heather McPherson (Edmonton-Strathcona) and sets out how the federal government would transfer funding for post-secondary education to the provinces in a similar way it provides healthcare funding through the Canada Health Transfer. The bill would establish criteria that provinces would have to meet to receive the transfer, including academic independence and restrictions on corporate and donor control. The bill would also regulate the overuse of precarious workers by universities and colleges.
The Canada Union of Public Employees (CUPE) was another national organization that welcomed Bill C-260.
"Inflation and the number of students looking for an education have both grown, but the federal government's contribution has stayed the same and it is students and workers in the sector paying the price through increased debt and diminished working conditions," said CUPE National President Mark Hancock.