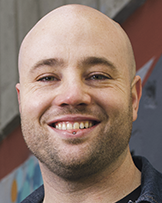 James Hutt
Member Engagement, Organizing and Outreach Officer
James brings over 12 years of experience leading organizing and campaigns for unions and non-profit organizations.  As the Campaign Coordinator for the Canadian Union of Postal Workers (CUPW), he led the Delivering Community Power campaign to massively expand services at Canada Post, and provided strike support during CUPW's 2018 strike. Most recently, he worked at Naomi Klein and Avi Lewis' organization, The Leap, where he coordinated creative communications projects and digital advocacy with unions and progressive organizations throughout North America. Prior, he was the Interim National Director of Policy and Advocacy for the Canadian Health Coalition.
---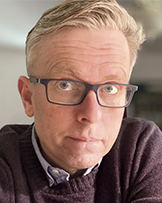 Dwayne Hodgson
Education Officer
Dwayne Hodgson is passionate about designing and facilitating engaging, participatory learning experiences, in both online and face-to-face events. His experience includes staff and consulting roles with a variety of non-profit, government, humanitarian and environmental organizations, where he has applied his knowledge of adult learning principles to support employee training, public education and capacity building projects. He has worked in 17 countries, including a four-year assignment in Tanzania with a Canadian NGO. Dwayne has completed an M.A. in International Affairs at Carleton University, and a combined honours in Political Science at McMaster University's Arts & Science Program. He has built on his academic training by becoming a Certified Dialogue Education Teacher with Global Learning Partners, Inc.