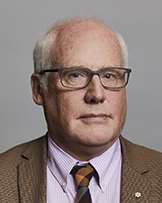 By Alex Neve
In a crushing decision that defies fundamental precepts of justice, and despite a lack of any credible evidence, a French appeal court ruled on January 27 that Canadian professor Hassan Diab should face trial on charges related to a harrowing synagogue bombing in Paris four decades ago. 
The bombing of the synagogue on Rue Copernic in Paris in October 1980 was unspeakably horrifying. Four people were killed, and 42 others were injured. The explosives used in the bombing were hidden on a motorcycle parked outside the synagogue and detonated when it was full for shabbat service.
Beyond question, there must be justice and accountability for this heinous crime. The survivors and families of the victims have understandably maintained strong public and political pressure on French authorities over the years. The failure to hold those truly responsible for the attack is a troubling human rights concern, and one which has seen an innocent man, Dr. Diab, swept up in surreal injustice for more than 13 years.
In 2007, a reporter from the French newspaper Le Figaro approached Diab in Ottawa and informed him that he was being actively investigated by French authorities for the bombing. It came as shocking news for Dr. Diab, who holds a doctorate in sociology from Syracuse University and has been a Canadian citizen since 1993.
A year later, 28 years after the bombing, Hassan was arrested on a French extradition warrant. At that time, he was teaching at Carleton University, married and a father to a young daughter.
French authorities alleged he belonged to the Popular Front for the Liberation of Palestine, who they hold responsible for the attack and, more specifically, that he had driven the motorcycle used for the bombing.
He adamantly denied the allegations against him. And his nightmare began.
Central to the case has been handwriting analysis of a signature from a Paris hotel registration card for a guest using the alias Alexandre Panadriyu. French authorities had concluded he was the bomber. They linked Diab through unreliable handwriting analysis, drawing on a sample from when he was studying at Syracuse many years later.
After a legal fight of over six years, Diab was extradited to France in November 2014. This despite the findings of Ontario Superior Court Justice Robert Maranger that the evidence against Diab was "convoluted, very confusing, with conclusions that are suspect". He also found the central handwriting report to be "highly susceptible to criticism and impeachment".
The bottom line? Even though the evidence that France presented in support of the extradition request was weak and unlikely to lead to a conviction, the state of the law in Canada was such that the extradition had to go ahead. And it did. The extradition ruling was subsequently upheld by the Ontario Court of Appeal. The possibility of a further appeal was denied by the Supreme Court on November 12, 2014. Dr. Diab was sent to France the following day.
Justice Maranger concluded his reluctant judgment committing Dr. Diab for extradition:
"It is presupposed, based on our treaty with France, that they will conduct a fair trial, and that justice will be done. This decision stands for that proposition, nothing more nothing less."
This did not happen despite French assurances they were ready to bring Diab to trial. Instead, he was held in solitary confinement in the maximum-security Fleury-Mérogis Prison in Paris, never formally charged or brought to trial, for over three years. That itself violates international human rights safeguards with respect to arbitrary detention, fair trials, and torture and ill-treatment.
Further investigations by French authorities brought to light evidence corroborating Dr. Diab's long-stated assertion that he had not even been in France at the time of the bombing. Through university records and eyewitness accounts, judges gathered proof backing up Diab's claim that he was in Beirut writing university exams.
As the case, already "weak" and "convoluted" at the outset, further crumbled, four different investigative judges ordered his provisional release, on eight separate occasions. Other than a very brief period when he was released on bail in May 2016, all of those release orders were immediately overturned on appeal.
Then, on January 12, 2018, two French investigative judges dismissed the allegations against Diab entirely and ordered his immediate release. He returned to Canada three days later, where he met, for the first time, his three-year-old son.
It did not come as a surprise that French prosecutors appealed the decision to drop the case. It took three more years before the appeal served up the stunning decision on January 27, 2021 ordering a trial to go forward.
In that time, the exceptionally weak case against Dr. Diab had continued to collapse. New handwriting analysis further debunked the legitimacy of the report that French authorities had relied upon during the extradition. Essentially it now means that there not a scintilla of credible evidence to support the decision to hold a trial.
Yet the trial will go forward. It is impossible to square that with Justice Maranger's once upon a time optimistic presumption that in France there would be a fair trial and that justice would be done.
Diab's French lawyers point to immense political pressure to keep the case going. Amélie Lefebvre notes that as "the families of the victims continue to call for justice … it is extremely hard to let go of the only suspect that the victims and the public have." Diab's Canadian lawyer Don Bayne observes that "no justice system worthy of its name offers an innocent scapegoat to satisfy a demanding lobby. The prosecution of a demonstrably innocent man damages credibility of France's justice system."
Yet that is precisely what is occurring. Ultimately of course, justice is not served on the back of injustice.
Will France now seek his extradition (for a second time)? Has Canada learned a lesson such that the Minister of Justice would refuse that extradition request, given the virtually nonexistent case against Dr. Diab and the staggering catalogue of human rights violations that has characterized how he has been treated to date? Would French authorities take the extreme step of conducting an in absentia trial without Hassan Diab's presence?
Wider questions remain as well. Will Dr. Diab be compensated for the role that Canadian officials played between 2007 and 2014, energetically supporting his extradition in the face of evidence that was dubious at best and allegedly withholding fingerprint evidence that pointed to his innocence?
Will the Canadian government carry out a fuller review of the circumstances of this case? A review that has been conducted by former Ontario Deputy Attorney General Murray Segal was limited to assessing whether the extradition was in keeping with Canadian law and policy, not whether there were deficiencies in that law and policy that made such an injustice possible.
There must be justice and accountability, including redress and an apology, for what Diab and his family have been put through, which is the focus of their lawsuit against the Canadian government. But there is no reason and certainly no need for the federal government to fight this out in court. The right thing to do would be to settle the case fairly; and then move on with the task of fixing Canada's extradition laws and practices to ensure that such a travesty of justice could not and will not happen again.
__________________________________
Alex Neve served as Secretary General of Amnesty International Canada's English Branch from 2000 — 2020.
This article was originally published February 2021 in the 5 PKI Global Justice Journal 4 (globaljustice.queenslaw.ca/news/the-hassan-diab-case-injustice-expands-need-for-redress-and-reform-deepens), a publication of Queen's University Law. Reprinted and edited with permission.