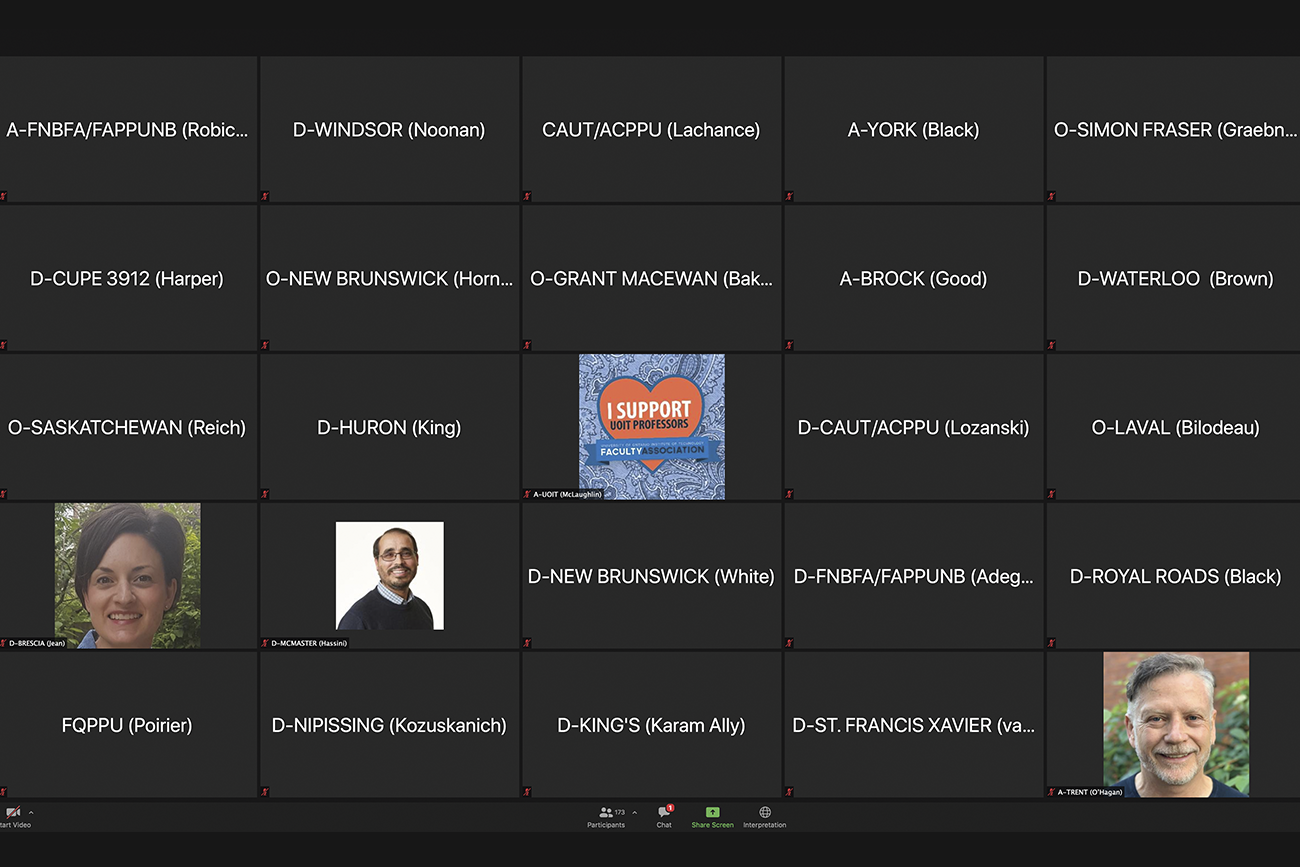 Notice of censure against the University of Toronto passes unanimously
CAUT has moved a step closer to censuring the University of Toronto over a hiring scandal in the Faculty of Law.
According to a report prepared by the CAUT's Academic Freedom and Tenure Committee, the University offered Dr. Valentina Azarova the position of Director of the International Human Rights Program (IHRP) at the Faculty of Law on August 11, 2020. The hiring process was abruptly aborted following outside political pressure from a sitting judge concerned about Dr. Azarova's academic work on human rights in Israel and Palestine.
"The facts that have emerged strongly suggest the decision to cancel Dr. Azarova's appointment was politically motivated, and as such would constitute a serious breach of widely recognized principles of academic freedom," the report concludes.
Following Council's decision, the University has six months to address concerns before censure is formally imposed. Censure is a sanction in which academic staff are asked to not accept appointments or speaking engagements at the institution until satisfactory changes are made.
Council condemns publisher's reversal as violation of academic freedom
Delegates from across the country unanimously passed a motion denouncing Springer Nature's cancellation of a book deal about Canadian mining companies, allegedly due to legal threats by an un-named third party.
The book, Canadian Mining in the Aftermath of Genocides in Guatemala, details mining company-linked human rights violations, forced evictions, repression, health and environmental harms, and corruption.
Springer reviewed and accepted the book for publication, but then suddenly reneged on the contract by citing unspecified libel concerns. Legal counsel engaged by CAUT conducted a libel read of the manuscript and could find no basis for Springer's decision to forgo publication.
"The book's content deserves scrutiny by the world, and suppressing its publication is a serious threat to the academic freedom, and the right of academic staff to conduct and disseminate research," says CAUT Executive Director David Robinson.
New Policy Statement on Academic Administrative Searches
Developed by CAUT's Ad Hoc Working Group on Governance, the new policy affirms the importance of open administrative job searches as central to the exercise of shared governance, with a concise description of what "open" means and how to work at implementing an appropriate framework to support the fostering of open searches.