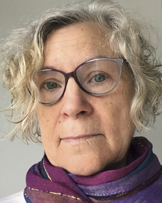 Jeannette Gaudet receives Bernice Schrank award
CAUT awarded Jeannette Gaudet the Bernice Schrank Award, which was established in 2013 to recognize outstanding contributions to the enforcement of academic staff workplace rights through grievance/arbitration.
Gaudet devoted 16 years to filling the role of grievance officer for the Faculty Association of St. Thomas University (FAUST), in addition to her previous service in various positions on the FAUST Executive Committee.
Through her focused and effective leadership, Gaudet helped to strategically defend the collective agreement, and steered numerous successful arbitrations and grievances, including against the administration's attempts to deny union status and benefits to contract academic staff who were teaching in First Nations communities.
Gaudet has also demonstrated the value she places on educating union members about their own rights, and how to claim them: she helped form FAUST's Grievance Committee and trained new grievance officers to understand and fulfil the role.
__________________________________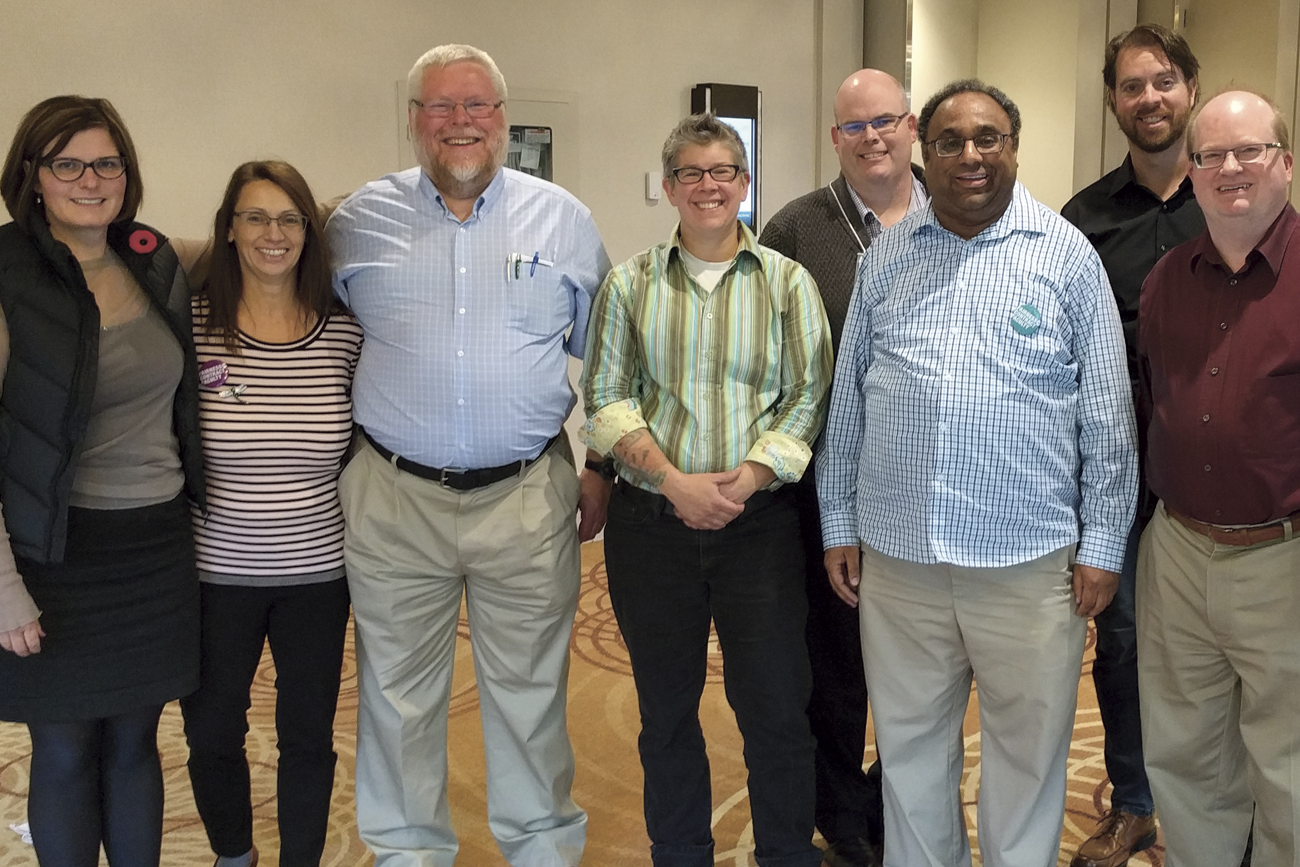 OPSEU CAAT-Academic wins Donald C. Savage award
[Nicole Zwiers (L354/Durham), Mona Chevalier (L470/La Cite), Ed Toivonen (Alternate, L655/Cambrian), JP Hornick (L556, George Brown), Shawn Pentecost (L415/Algonquin), Ravi Ramkissoonsingh (L242/Niagara), Kevin MacKay (L240/Mohawk), and Darryl Bedford (L110/Fanshawe)]
The 2017 bargaining team for the Ontario Public Service Employees Union, College Faculty Division (OPSEU CAAT-Academic) has won the Donald C. Savage Award in recognition of their outstanding achievements in the promotion of collective bargaining in Canada's post-secondary education sector.
Through the mobilization of nearly 13,000 college faculty across Ontario, the team achieved academic freedom language on par with most universities and gained meaningful seniority for partial load faculty that allows these members to have priority in course assignment so they are able to have some measure of job stability.
The team's ability to link bargaining demands to the public good, thereby harnessing the support and solidarity of students, parents, and the public, allowed a bright spotlight to focus on the dramatic growth of contract academic staff and created a platform for academic staff across Canada to address similar concerns about the rise of precarity, threats to academic freedom, and the erosion of public funding in their own workplaces.
In order to achieve their goals, the union invested in training to build the capacity of the 24 individual local unions, including initiating a new modernized communications strategy, updating the bargaining procedures to democratize their system with a Bargaining Advisory Committee that engaged more rank and file members, and changing the ways they advanced bargaining demands so that each constituent group had priority demands. This work in particular is of increasing importance and should serve as a model for chief negotiators.