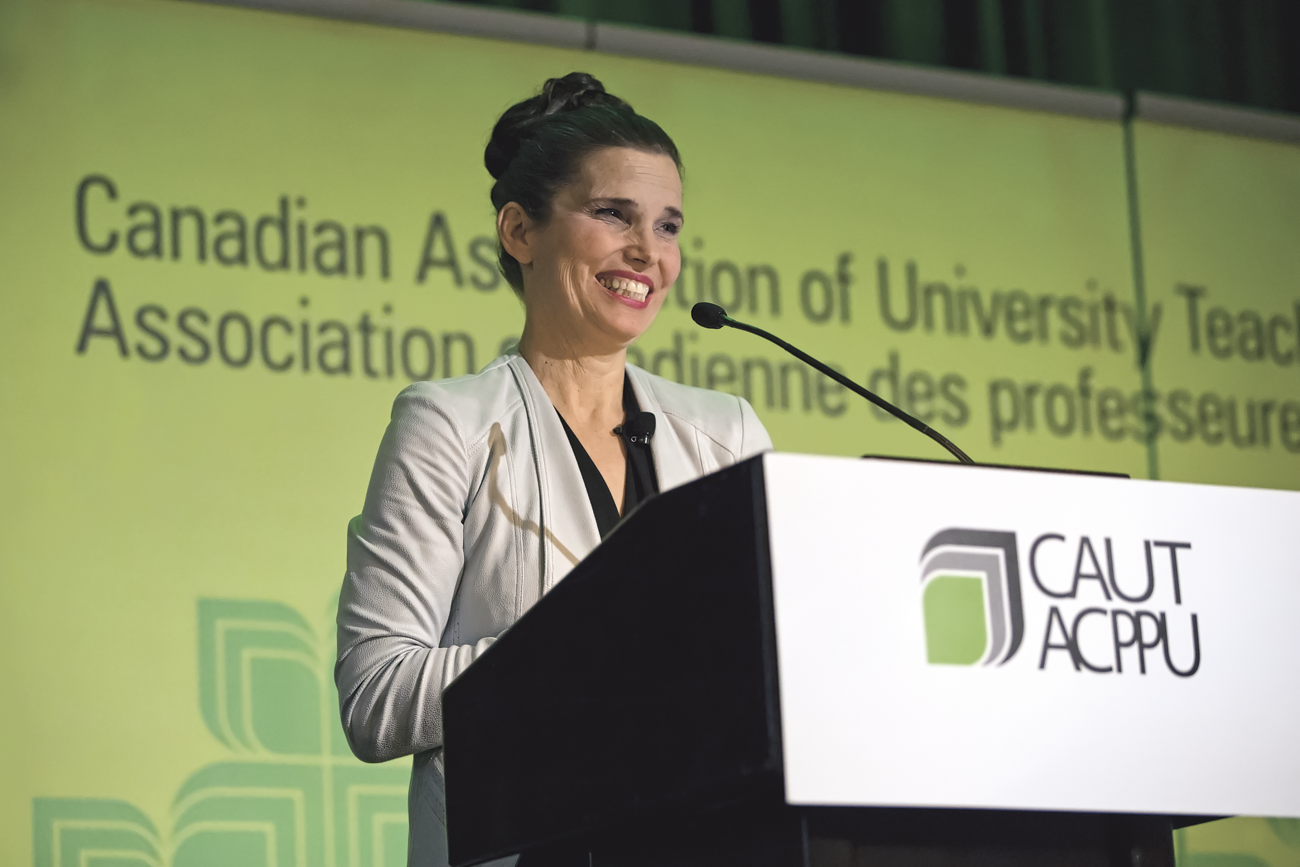 Science Minister Kirsty Duncan addressed CAUT's Council on April 27 to talk about the importance of federal investments in fundamental research.
"Without the hard work of Canada's researchers, we would not have the discoveries and innovations that are powering a brighter future for all people," she told delegates, noting the new proposed investments of $1.2 billion over five years through the granting councils included in the last budget, the reinstatement of the long-form census, and the University and College Academic Staff System survey as concrete commitments the government made for science.
She also spoke of equity and diversity around the research table. "The community will be made stronger by opening doors to people with new ideas and perspectives that can shape how we understand the world around us," Duncan said.