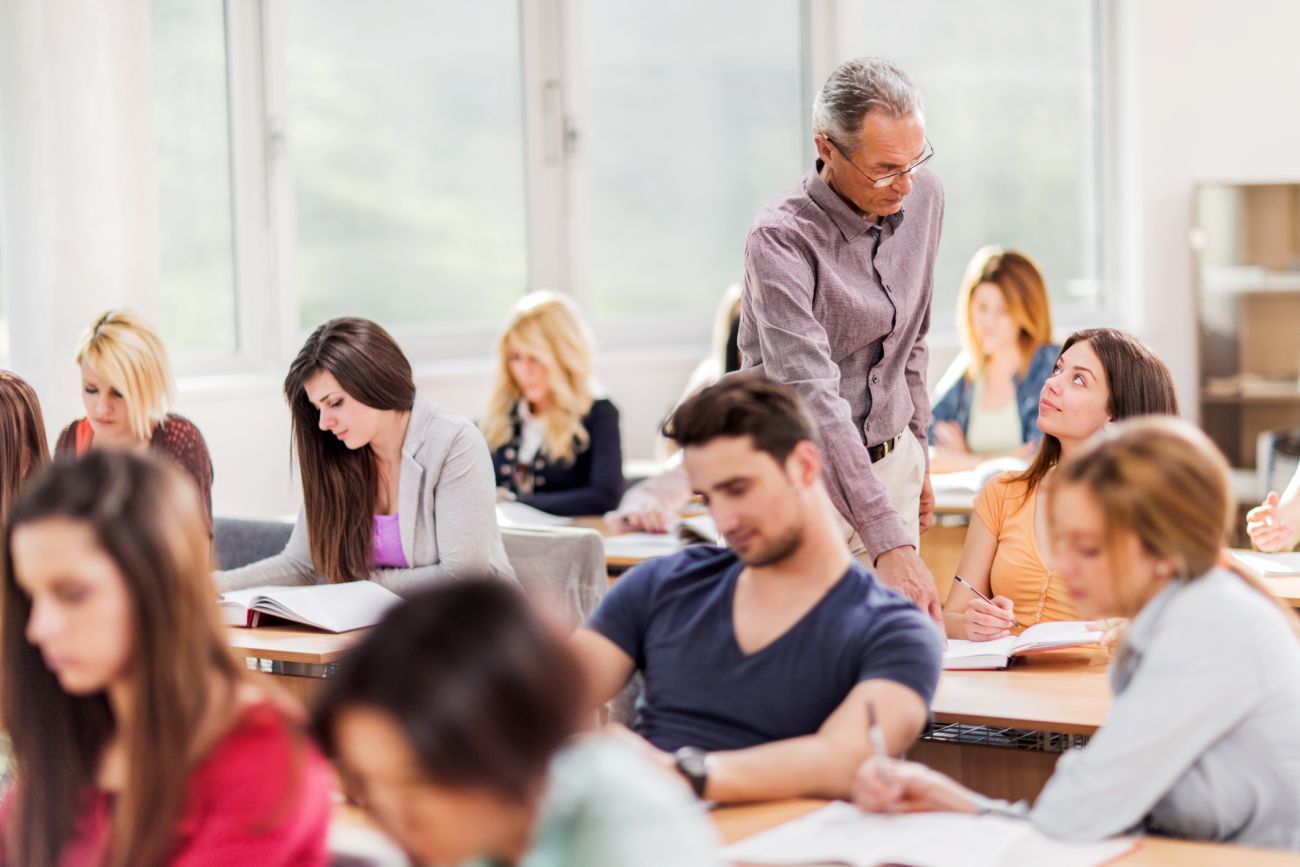 By  Karen Harper
I teach 0–4 courses per year, I sometimes obtain contracts for scientific editing or research consulting, and I lead and administer a research grant. These are activities for which I am paid, although not very much (teaching) or only partly (half of my salary for my research grant is an in-kind contribution). I also receive small honoraria for supervising students (only at one of two univer­sities) and for being on the exe­cutive of my union.
In addition, I supervise a post-doctoral research fellow, serve as an editor for a journal, apply for research grants, help students apply for scholarships, administer another research grant, write papers as a lead author or co-author (often with a student as the lead author), review manuscripts, collaborate (including international collaboration), attend and present at conferences, write reference letters, and reply to numerous emails, etc. These activities are related to research and are not compensated. Overall, I work about 100 per cent compared to regular tenured faculty, but only get paid a fraction of their wages.
Contract academic staff or part-time instructors paid to teach on a per-course basis need to be hired to replace regular faculty when they go on sabbaticals, or maternity or sick leave. However, now we are often hired to replace regular faculty when they retire. This has much to do with economics: it's simply cheaper for the university to hire us to teach courses than to hire tenure-track faculty.
This situation not only impacts us, but also regular faculty, students and the university. Many of us suffer elevated rates of stress and anxiety due to job insecurity, poor compensation and lack of benefits. We also face challenges in maintaining research activities, which can severely affect our future career possibilities. Because we are only paid for teaching, regular faculty must cover more administrative duties and student supervision (unless we do so, on an unpaid basis, which is unfair). Regular faculty also have fewer other active researchers within their university available for collaboration. In addition to inconsistent instruction due to frequent changes in instructors, course material and textbooks, students are also impacted because there are fewer possibilities of interacting with instructors beyond the classroom when their (part-time) instructors are not paid to actively participate in the academic life of their units.
Although there are many challenges facing universities, there are possible solutions. Increased government funding would help universities provide a fair salary to contract academic staff. Compensating part-time instructors with a salary similar to other types of contract work such as consulting would allow more time for research activities. A fair salary would be above and beyond the equivalent for regular faculty because it would need to compensate time spent applying for positions and for being unable to find work. A typical salary should be about 2–4 times the current stipend levels. Universities should also compensate part-time instructors for all research and administrative activities, especially supervision of students and research activities for grants they administer. Part-time instructors should be active participants in university governance, and be duly compensated. Universities could also provide longer-term contracts that include research in addition to teaching; shared faculty positions could be explored as a possibility.
We also need to find other ways outside of universities to support research activities. One solution is to allow tri-council grants
to include income supplement for the principal investigator or co-investigators when the investigator is not paid for research (i.e., part-time instructors could be paid but not regular faculty for whom research is part of their job description). Part-time faculty can apply for and hold these grants when they hold adjunct appointments. Univer­sities should ensure this is possible for qualified part-time instructors.
We need to get rid of the growing split between teaching and research. The need for connection or overlap between the two is highlighted in Canada's Fundamental Science Review: "It is this interweaving of science and inquiry with teaching and education that is among the key national advantages of a vibrant research ecosystem." In addition to strengthening the connection between teaching and research, some of the other benefits of part-time instructors engaging in research or other scholarly activities include providing opportunities for students, equity and di­versity in research, and providing more Canadian opportunities for international collaboration.
The bottom line should be the quality of education for students, which is optimized if all instructors have fair working conditions and opportunities to actively engage in scholarly activities.
______________
Karen Harper is the communications officer for CUPE 3912, an adjunct professor and an instructor of various courses at Saint Mary's, Dalhousie and Mount Saint Vincent universities in Halifax, Nova Scotia, and a member of CAUT's contract academic staff committee.
The views expressed are those of the author and not necessarily CAUT.
CAUT welcomes articles between 800 and 1,500 words on contemporary issues directly related to post-secondary education. Articles should not deal with personal grievance cases nor with purely local issues. They should not be libellous or defamatory, abusive of individuals or groups, and should not make unsubstantiated allegations. They should be objective and on a political rather than a personal subject. Articles may be in English or French, but will not be translated. Publication is at the sole discretion of CAUT. Commentary authors will be contacted only if their articles are accepted for publication. Commentary submissions should be sent to Liza Duhaime (duhaime@caut.ca).