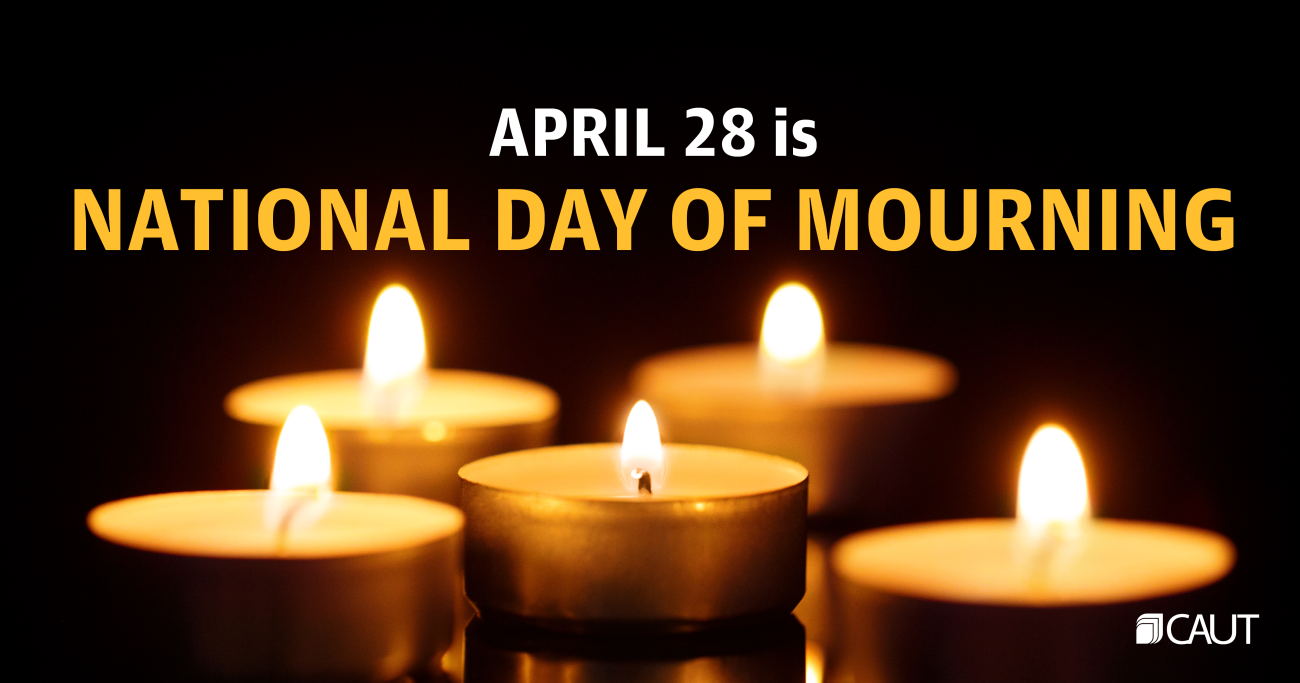 On April 28, the National Day of Mourning, the Canadian Association of University Teachers (CAUT) remembers workers who died, were injured, or were made ill in the workplace.
In 2021, the most recent year for which statistics are available, 1,081 workers in Canada died on the job.
As unions gather around Canada to observe this solemn day, CAUT joins workers and their families in recommitting to the fight to prevent further workplace tragedies.
With Canada's unions, we stand for strong occupational health and safety regulation and enforcement. We will continue to press employers and governments to ensure that health and safety is a fundamental right at work.