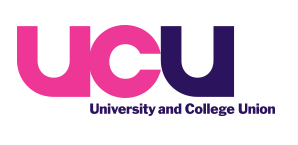 (Ottawa – May 18, 2021) The United Kingdom's University and College Union (UCU) is calling for a global boycott or greylisting of the University of Leicester.
UCU's greylisting sanction is part of a long running dispute over threatened redundancies at the University, with administrators suggesting up to 145 staff are at risk, with around 60 of those 145 likely to lose their jobs. The UCU charges that the cuts will not only risk the livelihoods of staff, but also damage academic freedom and worsen students' learning conditions, as the university targets particular subjects for cuts, including early modern and medieval literature, pure maths, and political economy.
Greylisting, as with CAUT's own censure sanction, is rarely used as a last resort when trade unions in England are faced with serious violations of academic freedom and other principles that are fundamental to post-secondary education.
The sanction means UCU is asking its members, other unions and labour movement organisations, along with the international academic community, for support in any way possible, including by:
not applying for any advertised jobs at Leicester
not speaking at or organising academic or other conferences at Leicester
not accepting invitations to give lectures at Leicester
not accepting positions as visiting professors or researchers at Leicester
not writing for any academic journal which is edited at or produced by Leicester
not accepting new contracts as external examiners for taught courses at Leicester
refusing to collaborate on new research projects with Leicester.
CAUT pledges its full support to UCU in the boycott of Leicester University, and urges members and allied organizations to respect the sanctions against it.
Read more about the UCU's campaign and the situation at Leicester University.