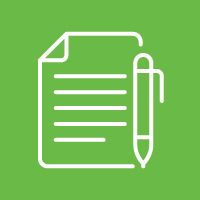 Proposals for an on-campus childcare centre at St. Boniface stretch back to the early 1980s, but the most recent chapter of the story, of what turned out to be a spectacularly successful advocacy effort, began with a pitch to the board of governors in 2015. While many other post-secondary institutions had such facilities, the board and the president at the time dismissed the idea, saying it wasn't a priority.         
When David Alper, a professor of social work, found out about the board rejection, he proposed to his students that they try organizing a campaign to change the university's decision. A coalition involving the student union, MGEU Local 148, Universite de Saint-Boniface Professors, Francophone community organizations, and various elected officials mobilized to advocate for a childcare facility.
In 2018, the student union held a referendum to ask its members if they supported contributing $750,000 from a reserve fund to the project (they did). A year later, Melanie Joly, then federal minister in charge of heritage and culture, approved a $2.1 million grant. "It's the biggest and most successful organizing campaign I've ever been involved in," says Alper, pointing out that the effort involved not just coalition building but also public outreach and savvy communications. At one point, the student union posted a sign on a billboard near the office of the recalcitrant university president that read, "Be Realistic, Demand the Impossible."
"Most of the work," he adds, "was done by the social work students."  
Alper says the facility, which has spaces for 80 children and opened in the summer of 2021, will improve access to higher learning by providing subsidized care for children of lower-income students as well as those of part-time academic staff, who may face economic barriers related to the high cost of off-campus childcare.
For academic staff associations looking to improve equity and social justice at their institutions, Alper says full-time staff should recognize their own privilege and then use the power they have to advance such initiatives. He adds that associations should be working to create coalitions with students and even off-campus organizations and individuals. Those outreach and organizing efforts paid off. "We had tremendous support from people in the community."