Transcription of the CAUT Forum: The Francophone University Facing the Pandemic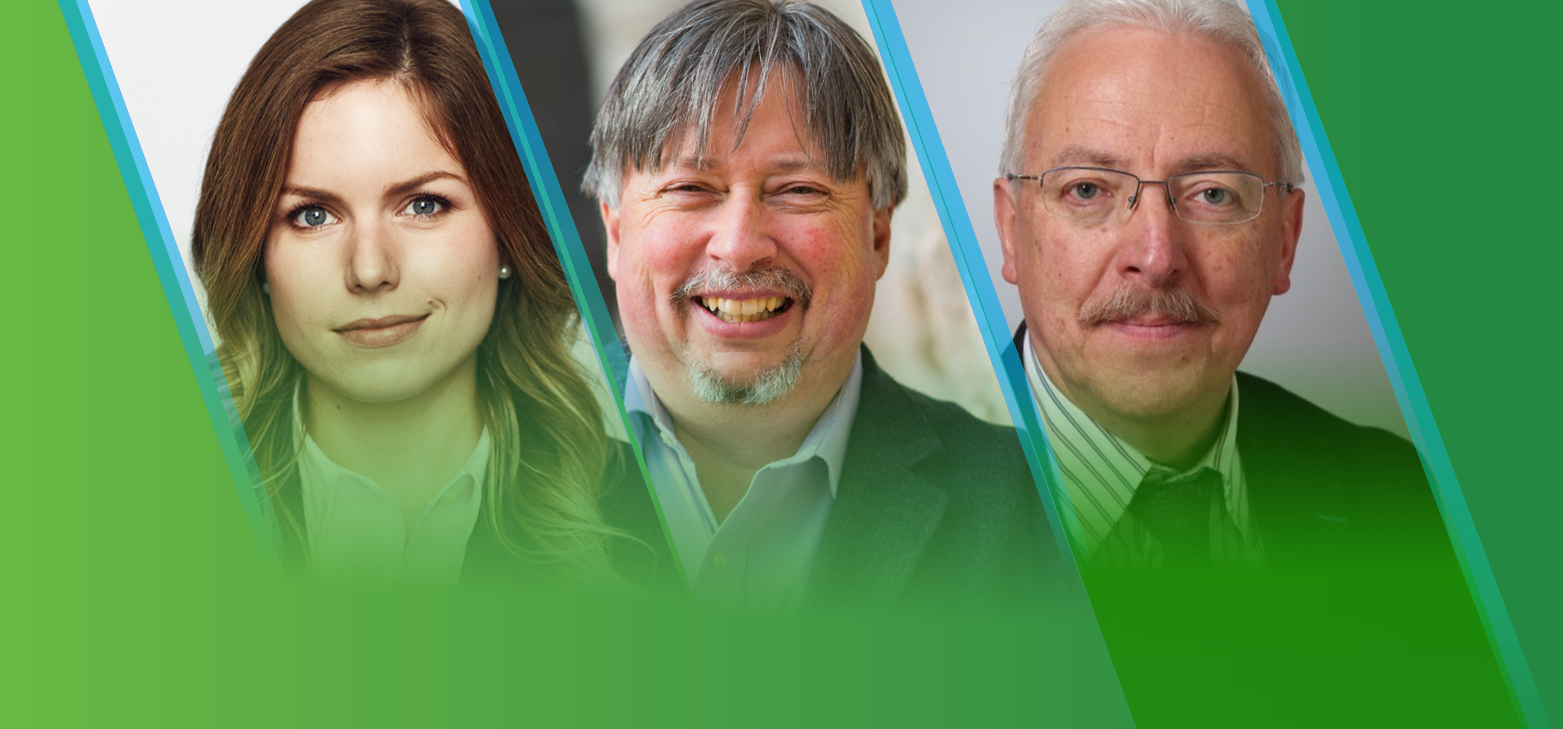 Karl Bélanger: Thank you for your patience, thank you for being here. I would ask you to please make sure that your cameras are turned off, as well as your microphones. It brings better audio and video quality for everyone. Thank you.
Hello everyone. Thank you once again for being with us. Welcome everyone to the Canadian Association of University Teachers forum. My name is Karl Bélanger, I am a Policy Advisor at the CAUT, and I'm delighted to be moderating this conversation today. Thank you very much for joining us for this forum called: "The francophone university facing the pandemic: from apprehended crisis to extreme urgency", with our special guests, Ms. Stéphanie Chouinard, Mr. Jean-Charles Cachon, and Mr. Yves Frenette. Before presenting the session and our speakers in due form, here are some participation instructions. Please note that you should be muted for the duration of the call, until the questions session, to ensure good sound quality. Also, we ask you to keep your camera off until you have the floor during the question period so that we can have a better video connection for everyone, and a better experience for everyone. I am going to ask our speakers at this point to turn on their cameras, and to launch this forum, I will give the floor to Professor Serge Jolicœur, who is president of the CAUT Francophone Committee. Mr. Jolicœur.
Serge Jolicœur: Thank you Karl. Hello everyone. On behalf of the CAUT Francophone Committee, thank you for joining--
Karl: Please activate your microphone Mr. Jolicoeur.
Serge: Can you hear me now?
Yves Frenette: Yes.
Serge: [laughs] Did you hear me earlier?
Stéphanie Chouinard: Yes.
Yves: Yes, I did.
Karl: Go ahead now [laughs]
Serge: Okay. Yes, I would like to welcome you on behalf of the CAUT Francophone Committee, especially since there are so many of us today. First and foremost, like all events that are held by CAUT, and although this meeting is virtual, I would like to reiterate that we all work, in an academic manner or otherwise, on indigenous territories of the First Nations and the Métis. While some of them are governed by treaties, others have never been ceded, which is why I ask you to reflect on the conditions under which we occupy these territories today. I would like to thank those who made this forum possible. Obviously, Stéphanie Chouinard, Jean-Charles Cachon and Yves Frenette, of course, but also the CAUT staff, especially Karl Bélanger and Marcel Roy, as well as all the other CAUT employees who work behind the scenes. And the members of the Francophone Committee who enthusiastically began preparing for this event last December, at the invitation of Director General David Robinson. To finally place the organization of this forum in its context, it has to be said that if the pandemic had not happened, we would be today in the first days of the fourth conference of francophones of the CAUT, and the theme was to be "How can we ensure the future of the French fact in our universities and colleges?" Unfortunately, this is a relevant topic to this day. Moreover, since its formation in 2005, the Francophone committee has been concerned about the working conditions of Francophone members of the CAUT, and in a general way about the conditions under which college and university programs are offered in French, in a minority context, in French-speaking universities, in bilingual universities, and the teaching of the French language and the working conditions of French-speaking members who work in English-speaking universities. These terms had to come up in the conference, especially the search for action to be taken by local and provincial associations to ensure the maintenance and improvement of the importance and quality of the postsecondary courses in French in Canada. At the Francophone Committee meeting in August 2020, the news from Sudbury and Edmonton had the top priority in the agenda that had been planned. A sense of urgency was felt by the committee, and a series of actions were proposed to the CAUT executive, including a webinar that took place on November 26 concerning the response of francophone associations in the context of adversities that are experienced too often. On this occasion, the speakers were Guillaume Durou, from Campus Saint-Jean, and Roger Leblanc, from the University of Moncton. It is in this context of urgency, of incredulity, given the evolution of some of the files, that we propose to you in this forum today. That's all, Karl.
Karl: Thank you Serge. The table is set for discussion. I would first like to welcome all the participants, those who are joining us. There are a lot of colleagues from the university network across the country, but there are also people who come from other backgrounds-- I would like to point out their presence, people from Parliament Hill, people from different governments, people from the Office of the Commissioner of Official Languages, and some media representatives as well. Welcome to this forum, thank you very much for being with us today. The Francophone Canadian university was already on an alarming trajectory before the arrival of the Covid-19. The pandemic has contributed to exacerbating the pressure on French-language in university education, particularly in minority communities, with the situation moving from emergency to extreme urgency. This forum will carry out an analysis of the preliminary context that led to this situation, the impacts of the pandemic on the supply and demand of postsecondary education in French, as well as the future prospects for the Canadian Francophonie in universities, considering the volatile political atmosphere and the current budgetary contexts across the country.
To explore this issue, today we are delighted to be joined by three exceptionally qualified experts. Mr. Yves Frenette, holder of the Canada Research Chair in Migration, Circulation and Francophone Communities at the University of Saint-Boniface, Mr. Jean-Charles Cachon, Secretary and Treasurer of the Association of professors from Laurentian University, professor of Organizational Strategy in the Faculty of Management at Laurentian University in Sudbury, and Stéphanie Chouinard, Professor of Political Science at the Royal Military College and Queen's University in Kingston. A specialist in Canadian politics, her research focuses on official languages, federalism and judicial policy. Thank you to our panelists for accepting our invitation. Before we move on to your presentations, let's start with a quick question to break the ice. Spring is coming, so let's break that ice. I would take turns asking you for a short answer on the following question: "During this pandemic, what has been the most disheartening, and what has been the most encouraging?" Perhaps I would start with you first, Ms. Chouinard.
Stéphanie: Hello everyone and thank you for being here. I am very happy to see you, and thank you for the question. The most discouraging thing, from a teacher's point of view, would be teaching to black boxes, especially in my big classes, where all my students couldn't turn on their cameras, so the most discouraging is how much I miss teaching in the classroom and feeling the energy of the students when I teach. Most Encouraging-- From a personal point of view, usually I was driving between Kingston and Toronto at least twice a week since my family is in Toronto and my job is in Kingston. So it's been very encouraging to see that my marriage is holding up after a year of living together 24 hours a day, each day of the year, because usually we don't have the chance to see each other so much.
Karl: [laughs] Thank you, Ms. Chouinard. Mr. Yves Frenette, it's your turn.
Yves: What was most disheartening for me was seeing governments-- I think of two governments in the West, in Alberta and in Manitoba, which, despite this pandemic, this disaster-- A real disaster when I think about it, who have used the pandemic as a pretext to try to advance their anti-intellectual, anti-university agenda of wanting to transform universities into trade schools. On the other hand, what made up for that was the resilience and the imagination of my colleagues-- not only my colleagues from Saint-Boniface, but my colleagues from elsewhere, who faced the challenge brilliantly. I knew that collectively, we would be able to meet the challenge at the start of the pandemic, but I didn't think we would have to endure it for so long, and I didn't think we would manage it that well. I am thinking particularly of my colleagues who have young families, who are forced to reconcile work and family at home, who teach two or three courses. We have shown a lot of resilience, which is very encouraging.
Karl: Thank you, Yves. Now it's your turn, Jean-Charles Cachon. What has been the most encouraging and the most disheartening for you during this pandemic?
Jean-Chales Cachon: The most encouraging, I admit, was the behavior of the students concerning the lessons. I had classes in which students were in the Indian Ocean, in Africa, all over Canada, and I was worried about the presence of students. I was worried about having classes that were infrequently attended, and in reality, they all came to class. In a class of 34 for example, a strategy class, I almost always have between 28 and 32 people in attendance for each class, which I found quite impressive and those people participated. I was like, "If I can get a conversation out of it, it'll work." And that's exactly what is happening. Really, it's a pleasure to work with them. What I regretted a little is that in a course where I have a lot of first year students, it is more difficult because it is their first contact with the university. I find that a bit-- Anyway, again, I had a good turnout but--
Now, I agree with what Yves Frenette has just said, the behavior of government personnel, whom I had the opportunity to meet no later than this last Monday, is absolutely deplorable. These people behave in a completely unacceptable way, so we will obviously take the necessary measures. That, of course, goes beyond the fact that we have university administrators who gave up on the Francophonie a long time ago, but I could elaborate on this later.
Karl: Thank you Jean-Charles Cachon. There you have it, the ice is broken. We can start this discussion, which will surely be very interesting. I am now freeing the floor for the presentations of our panelists. You came to hear them. We will begin with Mr. Yves Frenette, who is from the Canada Research Chair on Migration, Circulation and Francophone Communities at the University of Saint-Boniface. Yves Frenette, over to you.
Yves: Thank you for inviting me. I was given the role of presenting an overview of the situation. We have already started this discussion as my colleagues already talked about it briefly, Serge, Karl, Mr. Cachon and Ms. Chouinard. I will remind-- I apologize if I remind you of things that you already know. First, we should remember that the Canadian Francophonies outside Quebec are served by 15 university institutions, of which only five are independent and entirely French-speaking. The pandemic, Karl said it earlier, has exacerbated the present problems, the increasing attacks against the missions of the universities, the autonomy of the universities, the lack of transparency of the administrations, the indifference and the hostility-- Growing hostility, I might even say. We are living difficult times, in Canada, against the French fact, and I would remind you that with the exception of the University of Ottawa, Francophones are served by small institutions, small institutions that must offer a variety of courses all the while being underfunded for a very long time. The major issue, we have talked about it a lot in the media, is the issue of international students. Not only in minority Francophonies, it is in Quebec, it is in the English Canada as well. Maybe there is one but I haven't seen a comprehensive study-- It will come, I guess, concerning the situation. The situation varies from one institution to another so there will have to be a lot of nuance and perhaps some of you will have testimonies on this later, during the discussion and question period. We can take for granted that in the majority of French-speaking institutions, the number of international students has decreased, which leads to shortcomings. For example, it is the students who live in the dormitories who most often go to the cafeteria, and so on. So, this is a major problem. It is too early to assess the impact of this decrease in international students on the various Francophone communities. As you know, in recent years, there has been a link between the presence of international students and Francophone immigration in minority communities. It is too early to see and realize what the problems would be when it comes to diversification and diversity in these francophone communities. This is something that we will probably only be able to assess at the end of the pandemic.
Another problem that I have noted-- Not at my institution, but I have noted it in other institutions, is that some universities have had the instinct to cut funds for research. In the short term, that might seem like the ideal solution: research is the fat of an institution, but it is a very bad instinct to have. All French-speaking institutions are currently in a fragile situation. There are still hot spots. I identified three hot spots, but if we met in a month or a month and a half, there might have been even more hot spots adding up.
The first hot spot is the Laurentian, of course, and I wouldn't comment on it. I'll let Mr. Cachon talk about it. Earlier, e mentioned the situation at the Saint-Jean campus in Edmonton. I should remind you: drastic budget cuts at the University of Alberta of which the Saint-Jean campus is a faculty, government cuts-- The problems of the University of Alberta are mostly due to financial restrictions and the Alberta government cuts.
Last spring, you will recall, the French Canadian Association of Alberta launched a campaign to save Saint-Jean. Since that time there has been a restructuring at the University of Alberta, a restructuring that created a lot of uncertainty over the summer and fall. Finally, in December, we found out what this restructuring actually was. At the University of Alberta-- A large University, we regroup 13 faculties into three large colleges with three executive deans commonly referred to as "super-deans". If they are "super", I don't know what the other deans are-- There are three small faculties, including the Saint-Jean campus, which are not integrated into this large structure. In the short term, the good news is that the Saint-Jean campus retains its autonomy, but there are still many questions. Will the Saint-Jean campus, being outside this new structure, be able to develop itself? Is its existence threatened? Because as this super-structure with the three colleges bringing together the faculties, the campus will end up outside of the budget and will end up outside of the power structure. It is interesting that in the consultations that took place during the whole of fall, I think that the Saint-Jean campus was not mentioned once when there were consultations within the other faculties.
Finally, the third hot spot, as you can imagine, is the French University of Ontario which was created, but which does not yet have students. We learned through he figures we were given, that there were only 47 candidates who had applied for admission for next September. We were hoping for 180. For personal reasons, the rector, who had only been in office for six months, resigned. We have reasons to be concerned about the situation at the University of French Ontario, but I don't think there is reason to panic in this case because the admissions applications have increased a little since then. It must be remembered that due to the Ford government's decision in 2018 to abandon the file and cut the funds that were promised to the University of French Ontario, it created a crisis of confidence-- When you have a university that appears in the media with problems like that, it really slows down the implementation process. The federal government intervened, but there was a huge delay for the University of French Ontario. To borrow an English expression, the University of French Ontario was born with a gun to its temple. They did not have time to do market research to find out whether the programs they created were programs that would be popular with potential students. These four programs were only approved last October, so the university was not allowed to advertise these programs.
I would like to remind you that in a minority setting, ha new institution is rare. There are exceptions, but it's rare that it has immediate success. You really have to give the runners a chance. If next year we find ourselves in the same situation, then I think we should be very worried. We are being told about an elementary education program in 2022. It is almost certain that it would be a winning program. I think that the French University of Ontario could now emerge from this crisis, but the problem is that there are people-- Anglophones, but there are also Francophones, there are Franco-Ontarians who do not want this university to see the light of day.
In the end, what should we do? I'm just trying to give you a list of four possible solutions, and I think Stéphanie will tell you more about them later. First, it is more or less obvious that as the problem of French-speaking universities has been exacerbated by the pandemic, a federal intervention in higher education in French is needed in Canada, outside of Quebec. I would say that this federal intervention should be accompanied by a very strong incentive for francophone universities to collaborate more in order to establish real inter-university collaboration. There are things that are being done, but it is not enough and the ACUFC has an important role to play. There will have to be support from Quebec to be defined. In Ontario, if the Laurentian cuts its programs in French, they could be taken over by the University of French Ontario. This would be a step towards a French-language multi-campus university in Ontario, which has been in demand for a long time. Finally, we need university leaders. We need rectors. Particularly in the case of a new university such as the University of French Ontario, but in other institutions as well. We need rectors who are not simple managers, who are truly champions of their institution, who will be present in the media, who will be present in the communities, visionaries who know the field of minorities well. At the Laurentian and at the University of Ottawa, I could name 10 or 12 colleagues who would meet these criteria. Thank you very much.
Karl: Thank you, Yves Frenette. A very interesting presentation, and a very informative overview of the situation. We are already seeing solutions in the distance, but there are certainly many questions that remain. To go more in-depth, we thought of inviting someone who was currently experiencing this reality at the Laurentian University, Jean-Charles Cachon, who is the treasurer of the Association of Professors of the Laurentian University. To explain what is happening there and what the impacts are on the teachers, on the students and on the community, I will give the floor to Mr. Cachon.
Jean-Charles: Thank you very much. I will give you a brief overview of what has happened since last year. I would first like to mention that I agree with the analysis just made by Mr. Frenette. However, the reality of things, as I experienced it at the Laurentian University, where I have been since 1983-- In the 1980s, attempts were made to reform the situation when the French Language Services Act was enacted in 86. There were a number of reports that had been published at that time, both at the University of Ottawa and the Laurentian University, in which we advocated a certain autonomy for programs in French and we also recommended financial autonomy. So, an autonomy in terms of programs, but also in the budget.
There are a number of departments at the Laurentian University that have started to operate in a bicameral way, in French and English. It worked in a number of departments. Sadly, the rector's office very quickly regained control over the budget, and eventually, since 89-90, what had been a relatively short-lived dream was wiped out altogether. At that time, however, there was increased funding for programs in French, which resulted in the Laurentian developing new programs in a number of departments, particularly in the sciences. I think for example about chemistry, biochemistry. Later, when the Faculty of Medicine was established and served as an umbrella for the new Northern Ontario School of Medicine which opened in 2005, a number of courses in biology and chemistry were maintained as well as other courses that were required by the medical school. On the other hand, it has become increasingly difficult over the years to complete programs in French in certain fields, especially in te sciences. We find ourselves in this current situation, as last year, the vice-rector of the Laurentian University announced, without consultation, overnight, on July 30, the deletion or suspension of 17 programs and of these 17 programs, nine of them were in French. To name them, we speak for example of environmental study, we speak of the three mathematics programs that are part of the study program of people who study education in mathematics and science, the geography program, the theater specialization program-- This means that there is still a theater program, but not the specialization program, a human resources administration program, even though the Sudbury region is full of companies that are hiring in this area, so it makes absolutely no sense, an outdoor leadership program that helps train teachers in physical education for the school system and a master's program in human kinesis which also leads to careers in the fields of education in French, so again, another decision that makes no sense at all.
Besides, at the union level, it has been several years since the administration assigned responsibility for all financial problems of the Laurentian University. In particular, the payroll is too high and there are too many positions, so we started in the mid-2010s to eliminate positions by attrition to the point where, as we speak, we have 345 full-time positions that remain out of the 396 we had in 2008. To give you an idea, at the same time, the number of positions with salaries above $ 100,000 on the university administrator side has increased from 27 to 67 between 2010 and 2019. The total number of executive positions, including university managers at Laurentian University is of 121 people and we have about 276 support staff, so we have a little more than two support people for one administration manager. If you add them up, you obviously have a much higher number of administrators and support staff than professors at the Laurentian University.
What is interesting is that in reality, when we woke up on February 1 with the bomb that was thrown by the administration, which consisted in placing us under the bus that is the law on the creditor's agreements, what we were told at that time was that we didn't have the problem that was mentioned before. That is, it wasn't a debt issue but a cash management issue. Cash management, in companies where I had the opportunity to work when I was younger-- I worked at L'Oréal at one time as an assistant to the financial management and I can tell you that cash management is an activity that is extremely technical, which requires quite specific financial skills and I can tell you right away that it was not me who was in charge of cash management, [laughs] otherwise the company would probably not be around for a long time. Basically there has been a very serious jurisdictional issue that has been kept hidden from us throughout the period of the past year, and in reality it is the investigator, Mr. Harrison, who has been appointed by the department to the end of January-- It was Mr. Harrison who leaked to the press, through the Canadian press, the information according to which Laurentian had requested 100 million from the Ontario government in December 2020, specifying that 50 million would be used to pay severance bonuses. The government's response in January was that we put $ 12 million on the table so that the Laurentian could essentially handle the payroll in February-March and pay most of its bills until the end of March. During that time, the department waited until it had Mr. Harrison's report before making a decision in late March or somewhere in March on what to do with the Laurentian funding.
The Laurentian administration refused this offer, from what we understood. It would seem that this refusal was associated with a recommendation that would have come from a number of people in the provincial government, without any further knowledge. We ourselves keep trying to find out what's going on. We'll probably find out eventually. In any case, this procedure is obviously completely anti-union since it deprives us of the right to strike, first of all. Second, it denies us the right to ratify a collective agreement. What that means is that we have representatives who are the president of the APUL and the general manager of the APUL who represent us with lawyers. On this front, I want to thank in particular the CAUT which finances a team of lawyers specialized in this insolvency procedure, first and second, a team of financial experts whose role is to try to obtain the financial information that as a union, we could not get the administration to support us in a negotiation which is secret, which is held behind closed doors, which is accompanied by an absolute confidentiality clause where our negotiators do not have the right to mention anything, even in usually confidential meetings of the board of directors or of the management committee of the union. We are subject to this situation, and what is very strange is that yesterday we received the announcement that the Laurentian Board of Governors is meeting on Tuesday March 2 at 7 p.m. to discuss the LACC procedure. This surprised us extremely since we do not have the right, as a union, to hold this kind of meeting. It would seem that the employer once again has rights that we do not have under this very particular procedure.
That's basically where we're at. Of course, I have a lot of other information if there are more specific questions later. Thank you.
Karl: Thank you Jean-Charles Cachon. You have now had the portrait of a very specific situation unfolding at Laurentian University. You had the overview of what was happening across the country. Let's analyze this in more depth now with Stéphanie Chouinard, from the Royal Military College and Queen's University in Kingston. Stéphanie Chouinard will give us her analysis of what is happening at the political level in the provinces, but we are also going to talk about the federal government, perhaps, in order to be able to find out more about what could be done on the part of the federal government. Stéphanie Chouinard, over to you.
Stéphanie: Thank you. First, thank you to my two colleagues for their insightful thoughts. What to say after these two colleagues? There are still a few things I would like to build on, including some of the points Yves raised and some additions that I would like to come back to. The current political situation-- You know that the linguistic question, first of all, is an ancillary jurisdiction in the Canadian federation. This means that both the federal and the provincial governments can get involved in linguistic issues in their own area of jurisdiction. Except, of course, the federal government always has the extra card up its sleeve, which is the famous "spending power". So we currently have a tension between a federal government that is generally benevolent towards official language minorities-- We will see to what extent and especially how deep the pockets are at the end of the pandemic, but a government that generally wants to be benevolent, we often hear it championing official languages and francophone minorities and provinces which are more or less benevolent towards their minorities of official languages. We face a specter on the specter of benevolence.
To come back to certain provinces in particular, I will start at home, in Ontario. The Franco-Ontarian community has been a bit on a Hotspot since 2018 and Yves spoke about it earlier, the famous crisis of November 2018, "black Thursday" in French Ontario. What we are currently seeing, what I see from Toronto when I watch Queen's Park, is that we have a government that is trying to regain the trust of the community, which very quickly realized that it had made a huge mistake by putting the key in the door of an institution that the Franco-Ontarian community had dreamed of since the 1970s and which has gone backwards to a certain point. It should still be remembered that in the case of the University of French Ontario, there are certain guidelines that must be considered. On the one hand, this institution is funded for the first four years of its life by the federal government. Will the provincial government stick to the agreement if the situation does not improve in terms of registrations in particular? As Yves mentioned earlier, the four programs that were set up were given the green light by the government late in the day, but there was also-- I'm dubious about the point of view of these programs because their understanding, their usefulness, their alignment with what the Franco-Ontarian community hoped for from this institution are lacking. In my opinion, that does not necessarily meet the needs or the wishes of the community. On the other hand, we must also understand that this institution, which is emerging, has its hands tied and cannot duplicate the programs that already exist. It seriously limits its ability to create new programs. We will see in the coming years what will happen with the UOF, with these registrations but in a few years, if it is not the Liberal government which is still in power in Ottawa, I would not know what the consequences would be if the government of Ontario decides to put the key in the door, not to keep its end of the agreement to finance the four years which follow for the University of French Ontario.
As we talked about, in Alberta, there is the economic argument-- which is used across the country, we are not going to hide it. We know that official language minorities, especially the francophone community, often bear the brunt of economic austerity programs, and in Alberta, we frankly have both feet in it. I will come back to the Saint-Jean campus situation in a few minutes, but that is really the underlying argument for what is happening in Alberta.
In New Brunswick, we talk a little less about it, but we know that the Université de Moncton, without being in a financial situation of the order of that found at Laurentian University, we know that there are has concerns to have. From the point of view of the provincial government, we are facing serious challenges. We have a Prime Minister, Prime Minister Blaine Higgs, who is, for those who may not already know, a former member of a party whose only element of an electoral platform is the abolition of the two official languages in the province, in the Confederation of Regions. Although Mr. Higgs has denied this political past of his, we still realize from his actions and especially his silences in certain respects, that the question of official languages bores him, even that it is a question he somewhat despises. We have seen this in his treatment, in particular, of the International Francophonie Games which should have been held in Moncton. We can see this in his treatment of the modernization of New Brunswick's Official Languages Act at present. On the other hand-- And that is part of the good news, because we still need some, the language regime of New Brunswick remains the strongest in the country in terms of protection vis-à-vis the community and its institutions. The New Brunswick language regime is even stronger than the federal regime, which means that, in my opinion, the provincial government could not simply cut the budget of the Université de Moncton, unless it cut the budget of all other English-speaking universities in the province at the same time. Otherwise, there would be a serious case to be brought before the courts under the Act respecting the equality of linguistic communities.
More good news-- And here we are falling a bit into the register of the past. First of all, I would like to come back for a few minutes to the dispute between the ACFA and the Government of Alberta regarding the Saint-Jean campus. This dispute is based on two arguments on the part of the Franco-Albertan community: on the one hand, the contract that was signed between the Oblates, who at the time owned the land and buildings on the Saint-Jean campus and who managed the Saint-Jean campus for many years and the government of Alberta whereby the Oblates agreed to transfer ownership of the Saint-Jean campus to the government of Alberta for as long as the government of Alberta would take good care of their baby which was the Saint-Jean campus. With what is happening now, there is a case to be made on a contractual basis, that is to say that the government is not fulfilling its obligations.
The other element, the second element of the argument that will be presented to the courts-- This is where it can become very interesting, not only for the Saint-Jean campus, but where it could have some repercussions across the country, that is the argument that will be built from section 23. For those of you who haven't heard of that pitch, you might frown a little bit, saying, "Wait a minute, girl, section 23 stops after the secondary school", but the argument that could be made around section 23 of the Charter, which protects education, instruction in the official language of the minority throughout the country since 1982, is that in order to be able to ensure that there are teachers  professionals who give life to our educational institutions in the French language, in the Canadian Francophonie, it takes post-secondary institutions to train them. Therefore, there would be an argument to be made around article 23 that certain university programs that would be fundamental to the proper functioning of the school system from kindergarten to grade 12 should also be covered by article 23. We're trying to pull the strings from section 23 here. We will see if the dispute, if the judges decide to recognize this argument as valid. If this were the case, that would give one more string to the bow of several francophone post-secondary institutions in the country. So, what is happening is that it is important to follow the litigation before the courts regarding the Saint-Jean campus, not only because we obviously want to preserve the Saint-Jean campus and ensure that its future will be better than in recent years-- Because the financial situation at the Saint-Jean campus is not new, but because there could be an influence of this decision across the country.
We are not sure, however, what that would mean for bilingual campuses. That is a question which will perhaps remain to be clarified a little later. On his Laurentian point of view, there may also be a legal argument to be made here under the Ontario French Language Services Act, since Laurentian has submitted, designated itself under of the French Language Services Act. Laurentian's French programs could be protected under the FLSA so this argument may have to be tested in order to prevent university programs from being abolished under that designation.
This brings me to the federal government. You may have certainly seen it, for the past week there has been renewed interest in the issue of official languages at the federal level, since the Minister of Official Languages, Mélanie Joly, set her official language reform plan. A reform plan is not yet a bill, we still have to remain realistic, but it expresses a certain number of intentions on the part of the government. We know that the reform plan has the approval of the Prime Minister, so that still seems to bode well. Within this reform plan, there is talk of institutional completeness in the field of education. What we hear from the federal government is that they intend to support an expansion of funding in the field of education beyond kindergarten to grade 12 which means stretching the elastic band towards early childhood in a field where for many years there have been demands crying out for there to be support for young families, but that also means stretching into the post-secondary field and therefore the Minister's intention, if I understood the document correctly, would be to ensure that funding and investment in post-secondary education, from the point of view of the federal government, would be more stable and that they would be enshrined in law.
That is, subsequent governments could not simply decide to stop funding post-secondary education in the future. Instead of having premade solutions as we saw with the UOF, as we saw with the minister's outstretched hand towards the Kenney government in Alberta, there would be additional investments because as we know, the federal government is already investing in post-secondary education in French. There are additional long-term investments in post-secondary education.
However, it remains to be seen what these investments will look like. In a post-pandemic context in Canada, we must not kid ourselves, there will be difficult decisions to make. Minister Joly will have to pull hard enough on the cover with her colleagues in the cabinet to make official languages a priority in the economic recovery plan because there will be a lot of needs and, as we know, public finances currently are not in very good condition. It won't get better for many years to come.
Also, the possibility of an election this spring if the vaccines allow it and therefore this reform plan could eventually make its way towards electoral promises and there, it will be our role for everyone in the Francophonie to ensure that this element will not be forgotten in a future election campaign and to make our voices heard to ensure that this reform plan does not ultimately create foam. In conclusion, the current situation is not new, but it is exacerbated by the context in which we find ourselves.
There are major trends, both from the point of view of the federal government and the provinces, but these underlying trends have been around for a long time. There may be some good news on the horizon, but we need to be vigilant. Thank you.
Karl: Thank you Stéphanie Chouinard. You have had these presentations. Now we will be able to move on to the questions segment. There are a lot of things we could focus on, and I will give you the floor in a few moments. We are going to use the "Raised hand" function. The "Raised hand" function which is at the bottom of your screen, either under the participants icon or under the reactions icon. If you are a Windows user, you can use the shortcut key "Alt + Y," for Mac it's "Option + Y." Find the "Show hands" option and we'll move on to questions.
While I let you do that, I have some questions for our panelists. First of all, Yves Frenette, you mentioned that it was perhaps too early to measure the impact on Francophone communities, let's say you had a crystal ball, what scares you in the current situation regarding the survival of these francophone minority communities?
Yves: It may not be a question of survival. It's a question of self-fulfillment and development, but I think it's more obvious in certain communities. The smaller the communities, the more important the arrival of Francophone immigrants is for these communities. Personally, I don't think it's the panacea as it is often presented, but it is an important element. To use an image that Stéphanie used, it will depend on the vaccines.
The sooner we can get out of this pandemic the sooner international students will come back because let's not forget that international students have choices, they have a lot of choices and it's not just in Canada, they have choices in Europe. I hesitate to say it, fortunately for us, the situation is dramatic in Europe and it is perhaps worse in certain countries, in France in particular, than in Canada. Our institutions will have to work very, very hard to seek out or fetch new francophone students abroad, because their plan in communities that are not-- We are not talking about Toronto, but in communities that are in the process of diversification, but where there is still a lot of room, their role is essential.
Karl: Thank you very much. Mr. Jean Charles Cachon, there is a question on the chat that comes from Laura Pelletier who asks what collective mobilizations across Canada can be made in support of what is happening at Laurentian is related with their release of the reform document to support French post-secondary education in Canada? Mr. Cachon, and if others wish to speak, I will pass the floor to you as well.
Jean-Charles: Thank you for asking the question, I was about to start answering in the chat, but it will be much easier orally. Yesterday, with a few colleagues, I had the opportunity to have a fairly long conversation with one of our long-time friends who is an organizer and a former union organizer, we are preparing a number of model letters that will be used to fuel a campaign that we will try to launch in all directions throughout the Canadian union community.
From the Canadian Labor Congress at the top, through provincial federations such as the Ontario Federation of Labor, of which we are also members. We are also members of the Canada Labor Council through the SNACPPU, which is the National Union of the CAUT, which brings together all the union associations in the country. We intend to reach all Canadian union members and also all individual members of CAUT, so all professors, with essentially the message that what is happening at the Laurentian is not just the canary in the mine.
It is the mine's canteen, that is to say the lunchroom which is already on fire. Basically, we are all in this mine and we are all threatened directly or indirectly by what is happening. Not only bilingual institutions, but all institutions that have financial problems of one kind or another that could find themselves in a situation where the use of this procedure can lead, when it fails, to a bankruptcy situation. What that means is that we are at the edge of the cliff, the next step might end up with huge cuts in budgets and in operating methods.
We could also end up with situations where trade union rights disappear, at least to a large extent, for at least the period during which this procedure lasts, but still, the procedure remains a question mark. The other reality that you have to know is that our research funds, whether it is the funds of the three councils, the private research funds, the individual research budgets of the professors, the professional allowances of the professors, all that at the Laurentian has disappeared.
There is no longer a research account that is funded at the moment, which means that I have colleagues at the moment who are paying out of their pocket to allow doctoral students to send their samples to have them analyzed elsewhere because we no longer have the means to pay for the equipment or to buy the products and to pay the invoices for the products. We are really in a situation where research funds, funds that are available for the daily work of professors in research, these funds have been plundered to supply the institution's lack of cash.
We are not just talking about a possible risk. The problem already happened. There are already a number of people right now who cannot pursue a research program as they w supposed to. That is another thing. To come back to the campaign, what we intend to do is essentially to hammer home with all our colleagues that it is not the Laurentian and then, we must not say to ourselves: "the Laurentian isn't doing well, okay, but we are fine. We don't have to worry." This is not the case.
We think that it can go much further and therefore we will ask people to contact their municipal council, to have resolutions taken by municipal councils, to contact members of the federal Parliament, members of the provincial Parliament. Essentially, to have the widest possible campaign that can bring back as many people as possible so that there is awareness in the post-secondary environment in general and not just the academia, and our current system, as we know it, is under attack in a major way.
It is a very significant risk. Better to nip this in the bud. We can still say that we are in the bud somehow, so the fire is not everywhere in the mine. We can still extinguish it. I think we have to get together and I think it's better to overkill rather than let things happen and say to each other: "Me, I'm not at Laurentian, so I don't care, it doesn't affect me."
Karl: Thank you Jean-Jacques Cachon. Stéphanie Chouinard, you mentioned two things. First, proposals to reform the Official Languages Act on the one hand, and on the other hand a federal election that is coming up, we do not know when. Considering that in the four provincial elections perhaps with the exception of New Brunswick, but the question of languages was not really part of the campaign stakes. Even in New Brunswick, it was not really a priority issue. Obviously, we are in a pandemic.
To what extent could official languages be an electoral issue, particularly from the point of view of what is happening at the level of post-secondary institutions?
Stéphanie: A good question because the pandemic is obviously taking all the oxygen currently on the political scene and it is extremely difficult to hear about anything else. This will be the case if there is an election before the pandemic is over, there will probably be a lot of pressure for the government and the opposition parties to put forward during the election campaign, mainly ideas for a return to balance budgetary. Obviously, that risks posing serious obstacles in hearing grievances and demands regarding official languages.
However, the modernization of the Official Languages Act is not new. It was an election promise made in 2019. It had been talked about for a long time in the Trudeau government's first term, in 2015 and 2019. The year 2019 was seen as a missed anniversary by the government. I think there will still be the possibility of making official languages an issue. On the one hand, because the government has announced several times that it will effectively modernize the Official Languages Act and also because there is a certain consensus at present, from the point of view of the House of Commons.
In other words, the Conservatives and the New Democrats agree that there should be a modernization of the Official Languages Act. Moreover, in both cases, there were very concrete proposals which, in many respects moreover, echoed several of the main lines of the work of our parliamentarians. I see that Senator Cormier is here, including the report of his Senate committee. In the context where there still seems to be a certain consensus, that tells me that it will be possible to get the political parties to talk about this issue. I expect to remain optimistic despite the circumstances.
Karl: Thanks. I remind you that you can ask your questions by raising your hand, using the icon at the bottom of your screen. I have three people who asked to speak, in order, Senator René Cormier, Éric Shrewsbury, and Serge Miville I will ask you to identify your institution and turn on your cameras please so that we can see you well. Senator René Cormier was the first disciplined student to raise his hand. Your question, Senator.
René Cormier: I think I was a disciplined student because the teachers who spoke to me were very relevant and eloquent. Thank you first for the invitation to attend this forum. It is very interesting. Then, without speaking on behalf of my colleagues on the Standing Senate Committee on Official Languages, I can tell you that the issue of the post-secondary and the issues affecting post-secondary institutions is a very important issue for us at this time, although the committee is not in a position to meet yet, it is a matter of great concern to us.
There are a lot of questions that arise from your presentations, but I would like to focus my question on the positioning of francophone universities. What is your post-pandemic point of view on the positioning of French-speaking universities in the following direction, particularly in terms of the offer of programs and then the training of professionals? Because you talked about different sectors, especially research which is going to be a very important argument after the pandemic. Canada will have to reinvent itself a bit there, then the question of university research will become essential for post-pandemic recovery.
The question, obviously, of the need for French teachers, for the training of professional teachers in French who can provide education and training throughout the country. It ties in with what Dr. Chouinard was saying on the issue of Charter 23, then the widening of its scope, and then the issue of immigration as well, which is an issue for the development of classes. My question is as follows, how in your opinion are francophone universities currently positioned to act in these three fields of intervention so that their obvious financial needs are recognized and have support, both federal than by the provinces?
This is the meaning of my question, how do you, as a teacher within these institutions, perceive the positioning of these different programs which would help the positioning of French-speaking universities?
Jean-Charles: I would like to comment on this on two or three points. First, I would like to talk about libraries and archives and how we will preserve the experience of the Francophonie outside Quebec in the years to come, in a context where library budgets have been cut to such an extent that we do not even have the means to buy the collections, whether on paper or electronic, we do not have the means to buy sufficient collections to support the programs that currently exist in French.
Second, the budgets of archivists are also skeletal to the point where today, if I wanted to give 30 years of my archives to the Laurentian University, there would be no one to process them, there would not be the financial means to process these archives and therefore, I will eventually have to get rid of several archive boxes that have no takers and where I have no place where I could store them myself so I will be forced to get rid of it physically. Unfortunately, I am sure that this is the case with many archives in northern Ontario for which there is no place to keep them.
Finally, in terms of teacher training, et cetera, you have just seen the cuts I was talking about earlier. I think that answers the question as to what I know in my area. Thank you.
Karl: Yves Frenette, Stéphanie Chouinard maybe?
Stéphanie: Yes.
Yves: Yes, maybe. Go ahead please.
Stéphanie: Go ahead. [laughs]
Yves: Go ahead.
Stéphanie: Okay. One thing that I would add on top of what has just been said is that this is something that predates the pandemic, it is the constant, fierce struggle to ensure that research in French remains relevant. We know that in the field of social sciences, and I live with that every day, within the bilingual institution or my English-speaking colleagues would not know, for example, the reviews in French, sometimes, it creates tensions, it is necessary to constantly fight against the anglicization of the scientific field. It will continue after the pandemic, so this is an area, a constant worksite that is not likely to be over anytime soon.
Yves: If I can take the floor for a moment, I would like to come back to the question of mobilization. I think that we saw it in 2018, Quebec public opinion is a very important element. We saw this when the door was closed at the UOF, the question of the French Language Services Commissioner in Ontario, Quebec opinion mobilized, and that if we are talking about a federal election campaign, I think that's a very important element. You are asking Senator Cormier essential questions.
First, I think that the question of education is important, and the training of teachers, my colleagues at the University of Saint-Boniface might correct me, but we, our faculty of education, is a driving force, a large part, a large percentage and I teach history classes, and the same goes for my colleagues in geography, in French, and in science as well. Most of our students do a baccalaureate with us in human sciences, and then go from that to education. That is fundamental and it is not only the case with us, it is also the case at the Saint-Jean campus.
This is especially the case in small universities. We have to make sure that these students come from French-language schools, but they come from a lot from immersion schools, more and more, we have international students as well. Not enough. I am not sure what the institutions can do, I think that the institutions are sensitive to this question, and there it comes together, it is the question of education, but it is the question of immigration too. I think the answer, if there were university administrators among us, their answer would be: "Give us the means, then we will do what is necessary."
René Cormier: Thank you very much, unfortunately I have to leave for another meeting, but thank you very much for your presentation, and for your work. Until next time, bye.
Yves: Thank you.
Karl: Eric Chevaucherie's next question. I remind you to raise your hand if you have any questions, and we will come to you, we have about 15 minutes left for this conference. Please identify your institution or the business or organization you represent here.
Éric Chevaucherie: Yes, hello. Éric Chevaucherie from the College of Research on the Francophone World at the University of Ottawa. I have quick thought, Mr. Frenett. You used the word multicampus, and currently if I remember correctly in the Canadian Francophonie there are at least 22 post-secondary institutions, I think between 80 and 100 Francophone campuses outside Quebec. However, in the world in any case, part of the world, at least in the West, we still see a movement towards a strong concentration of post-secondary education by creating very large universities to be competitive, to be at the top.
Isn't the Francophonie or post-secondary education in the Canadian Francophonie going against the course of history? It's just a quick thought.
Yves: Precisely, I don't think so because these are universities that serve minorities. I think the model you are talking about cannot work among minorities. First, because minorities - and I'm not necessarily talking about ethnocultural diversity - they are diverse in themselves. Even in Acadia, the situation of Acadians in New Brunswick is not the same as that of Acadians in Nova Scotia.
That is why I want to say that we could not think that there would be a French-speaking university in Canada with a multicampus. I think that at the pan-Canadian level, collaborations are necessary. We are doing codiplomations now with Europe, with other continents. We could think of co-degrees, we could also think of research collaborations. There are a lot of collaborations going on. When I was talking about multicampuses, I was really talking about Ontario again, because of-- It's not just diversity, but the identity of francophones in northern Ontario that is not the same as those in the South.
That is why, even if we had the means, we would not create a university in Toronto, where we would hope that all francophones in the province could come.
Karl: Thanks for the question. Is there another speaker who wants to speak on this or can we move on to the next question? Serge Miville, it's your turn. Your question, your institution, please.
Serge: Serge Miville at the Laurentian University. Thank you very much for your very enlightening, very interesting and very stimulating interventions. I would like to hear what you have to say, it seems to me that I see two issues that are interrelated here. In the immediate future, we are in dire need of funding. It seems to me that it is very clear at the Laurentian level. It is becoming more and more clear on the Moncton side, but it is also very clear in Saint-Jean.
It also seems to me that what perhaps distinguishes the issue from the Saint-Jean campus side of Laurentian, there is also a question of governance which goes in there because few are the universities of management where the majority is dedicated to English-speaking, or we could imagine the growth or the progress or the development starting from the French speaking. I will speak mainly about the Laurentian side. I've only been here for four years, but what I could see is that the expansion was thought of when the Barrie campus was set up.
It was thought of as a unilingual English campus. We had a lot of trouble thinking about the international recruitment of students which, I fully agree with Yves, is really an institution for integration between universities. For that, we were not able to think I terms of French immersion at the Laurentian University. Isn't the risk if asking for increased funding, that we finally fall back into the same problems where everything is put in the same pot, we will spend it for anything, then we will think about growth, not from the perspective of the francophone minority, but that of the majority? Thank you very much.
Stéphanie: Serge, I think you ask excellent questions. On the one hand, I have the impression that if funding is released to get the Laurentian out of the current situation and then put back on track, which I want, I cannot imagine that it will be a financial management, even if it is in the continuity with the current situation. There will certainly be work to set milestones to ensure that the current situation where research funds were used to pay for the move to the parking lot, happens again.
In my opinion, it goes without saying that it requires restructuring. This does not mean get rid of programs or anything, but that in financial management, there are guidelines for doing otherwise. For your other question, it's a question that I know concerns you because we talked about it. I think this is a question worth emphasizing, again and again that the development for the future of Laurentian must absolutely be done through the programs in French.
I do not know if we want to talk about that subject today, the possibility of empowering the French Laurentian programs is something that is particularly tempting at this critical junction in which we find ourselves. This would enable us to stop being forced to fight against the majority, which does not always understand the intentions and the wishes of the francophone community concerning the Laurentian University.
Karl: Thank you Stéphanie. Mr. Cachon, do you wish to say something?
Jean-Charles: Yes, just a short comment. When I was part of the group that campaigned for the creation of the Collège Boréal in the years 90-92, at the time there was a meeting with the municipality to decide where we were going to place the Collège Boréal. I remember having campaigned at the time to propose that it be installed on the Laurentian University campus in order to create a critical mass of French-speaking post-secondary institutions, in a crisis like the one we have to endure at the moment, that would have been the ideal opportunity to propose this, during the restructuring that will take place at Laurentian, a kind of integration of both college and university education.
It would probably also have saved a number of services as the library, archives, et cetera. Unfortunately, we were not listened to and they placed the Collège Boréal opposite the City of Sudbury, 12 or 13 kilometers from the University campus, which was a mistake, a really stupid mistake. I think that regroupings must be done in the way that Mr. Chevaucherie mentioned earlier, I think that there are federations that can be created at the level of research and other fields.
There is also the particular case of Ontario, which means probably doing what already exists in some cities like North Bay for example, where the university campus is next to the college campus, even if it may pose certain problems when it comes to marketing.
Karl: Thank you Jean-Charles. I have a question from a colleague of Yves Frenette, at the University of Saint-Boniface, who asks us: "Given the lack of leadership of our rectors, what should be the role of unions in the current political climate and political crisis?" Is someone interested in this question? Perhaps Mr. Cachon, since we are talking about a union, would you be the one who is best placed to talk about it?
Jean-Charles: I must remind you that the last time the unions got involved in politics in Ontario was at the end of 1996, and the beginning of 1997 with the movement called the Resistance against the government was organized by Mike Harris. It ended badly in the sense that there was an Ontario teachers' strike that lasted a week and a half or two, when this strike was about to bring down the government because it really had come to this point, the teachers' union leaders decided to wait and let the electoral process go on.
It was a strategic choice made by the union community at the time, not to go so far as to overthrow a government even if it was possible, and therefore let the electoral process go on. I think the labor movement may have changed its mind now, but I have to say that at that historic time the labor movement decided not to encroach on politics to the point of overthrowing a government, even if it did have the power to do it, at least part of the trade union movement which was critical at that time.
Karl: Yves Frenette, any thoughts about this?
Yves: What a beautiful fantasy, having the power to overthrow a government [laughs] as an academic union. I think that certain communities, particularly in Manitoba, my colleagues in the executive union are already doing this. I think we have a huge role to play, but unfortunately, it is still only a very educational role for the public. I say unfortunately, because I think that the university unions have been around for a long time, as Mr. Cachon mentioned it, the university unions have been informing the public of such matters for a long time because, as academics, we are not popular.
When I started in the business a long time ago, 40 years ago now, people thought I was very lucky to have three months of vacation. It hasn't changed, we still often hear that comment. I think we have to be here as a union. Once again, each community is different, but we have to be there.
I think that for the question of funding, the administration must be there as well as the rectors and we must be there as a union and then depending on the circumstances, we should sometimes work alongside the administration and sometimes separately from the administration.
We need to have a public face. Because yes, it works, negotiations in government offices, but we must also have a public image that we deploy.
Karl: Thank you Yves Frenette. I'll stretch it a bit to hear the last two questions. There is Mathieu and Marcel Martel. Let's start with Mathieu. Mathieu Lang, you have the floor.
Mathieu Lang: Thank you very much. Thank you for your presentations, Ms. Chouinard, Mr. Frenette, Mr. Cachon. It's a shame, I think Senator Cormier left and I found his question interesting, but [laughs] speaking of positioning I find that it is a vocabulary that comes from the world of businesses and it is a very limited vision of the role of universities in the Canadian Francophonie but I could say the same for any institution in the world as well.
I am going to talk about the experience of the Université de Moncton in its three campuses, including two campuses in very rural regions where there are still many Acadians and Francophones who have access to the university by the proximity of these campuses, who are first generation students. I will also talk about my colleagues on those campuses who propagate university culture in boards of directors, in non-profit organizations, in citizens' committees. The drama that I see with this way of talking about positioning, but also everything that comes with it, is the whole question of the profitability of universities as a company that produces lead pencils.
The tragedy is to see that the expenses are the teachers. At the Université de Moncton, in the fields where we are still present, we do not have two or three expert teachers in one field. When we decide or say: "We can deprive ourselves of a field such as history or philosophy or other fields of human sciences, fundamental sciences." Each teaching position that we lose is a universe of knowledge that the community deprives itself of. Elected officials or senators, citizens' representatives deprive themselves of the information and knowledge they need to make decisions and then make laws.
This is similar to what I always repeat to elected officials that I meet: "You will have no knowledge or you will not have information on the Rogersville region if there are no researchers from the Université de Moncton who are interested in Rogersville because it would be surprising if researchers from other universities, whether in Laval or McGill, or Simon Fraser would be interested in what is happening in Rogersville. If you want to make good decisions, good public policies to solve problems, you need the presence of universities in francophone regions in particular. »
That's a comment I would have liked to make if we recorded that part. Since he is a senator from my region, perhaps he could come and meet with the Université de Moncton union. My question comes from a remark the previous rector made to me. We talked about the Université de Moncton being fairly well positioned in relation to-- I think it is Stéphanie Chouinard who spoke about it in relation to provincial protection on the issue of linguistic duality in New Brunswick.
However, the current government has cut restricted grants, that is to say special grants, the core funding has not been cut and then, I think you are right, for pretty much all the universities. There are very specific grants that have been cut since it's like a Trojan horse from our government, including a special grant for the nursing program, there is a shortage of nurses everywhere in the world I think, so it's very counterintuitive to think of them cutting in increased funding.
It was to increase the number of places and the comment of Rector Couturier at the time, I spoke to my counterpart from UNB, and at UNB we said: "We do not exert pressure, we only hold Ontario from the government, we are not going any further, we are not claiming anything." My question is as follows, I do not have any knowledge, I am not really aware of what is happening elsewhere in the country, but we can see that there is no collaboration on an issue that is not linguistic, without nurses to stand with us to the government.
With the objective of becoming a larger group, the largest possible from coast to coast, do we have the support of the universities? Do we also have the support of English speaking universities? Because I believe it is essential for us to have that support. If we don't have it, how could we get it? If we don't have it, what can we do to obtain such a support? If we can't have it, what are we actually allowed to hope for? How can we reach our goals? That was my question.
Yves: Simple question [laughs] if there ever was one. Frankly, I don't know. You raise a very important point. I think we should all think about it. That's all I can tell you at this point, my colleagues are probably more able to shed some light on the subject.
Karl: Stéphanie.
Stéphanie: Thank you Mathieu, I will invite you to write to the Senator to share your comments with him. I think he would be receptive. Unfortunately, I think large institutions tend to operate, one, in a corporate mode of operation, and two, in a rather selfish way. I will not name specific people, I do not think it is needed, but in Ontario there are institutions that do not always work for the improvement of the community, which are more interested in their own little world than in what the community would like and therefore there is something pretty counterproductive in these discussions.
As for the English-speaking institutions, I think it is a possibility of forming a common front since I think that the issue of the nursing in New Brunswick would be an excellent example of a possibility of collaboration. There still has to be an interest on both sides because in Francophonie we tend to talk a lot among ourselves, because we have several issues that are more similar to each other than with our provincial counterparts. These common discussions are not always very clear, but I think you have a good intuition.
Jean-Charles: There is one aspect that was not mentioned, I don't know who knows better than me about the CNFS, which is the national consortium for health training. From what I understand, the CNFS is a federal program that funds part of the health training and I have the impression that there are still communities that are interested with this type of program and I was just asking earlier when someone was talking about the possibility of having-- I believe it was Ms. Chouinard who was talking about the possibility of having a new law that would be under study in Ms. Joly's office.
I was wondering if this CNFS experience is first of all desirable and works well and secondly, if so, would there be any interest in having similar initiatives within this new law?
Karl: Thank you Jean-Charles Cachon. We have one last question, ask it quickly because we are starting to lose participants. Marcel Martel has the floor.
Marcel Martel: Yes. Marcel Martel, York University in Toronto. Thank you for giving us the chance to not only talk to each other, but also to listen to each other. I thank the three speakers. My question is for Stéphanie, I am happy to learn that article 23 will be tested and we will see what will happen in the case of the Saint-Jean faculty campus, my question is concerning the law 8. To what extent can the law 8 help our colleagues at the Laurentian to preserve programs in French?
As we know, there is part of the funding, whether in Ottawa, York University or Laurentian University, which comes from the federal government, to what extent can this funding be recalled to Laurentian University leaders who cannot cut it with their eyes closed in front of French-language programs?
It is nevertheless scandalous not only that the management of the Laurentian allowed this situation, but that our granting councils do not ask questions. To come back to my question for Stéphanie, to what extent law 8 can help our colleagues at the Laurentian remind not only the board of governors, but especially the management of this university that we cannot dream of a new Laurentian University which could be summed up as maybe having two or three courses in French, I'm exaggerating, but who knows. Everything else is going to be in English.
Stéphanie: Thank you Marcel it's been a pleasure to see you and I think that there is a good part of your question which should rather be answered by Mr. Cachon who probably knows more than me about this issue. The designation under the French Language Services Act will certainly serve as an argument to protect francophone programs. On the other hand, to my knowledge, in the post-secondary field, this limit, the strength of the wall that is the designation under the law has never been tested.
We may have some answers concerning this. As long as Minister Mulroney is interested, there is a possibility for the modernization of the French Language Services Act that will perhaps give us one more item to put on the grocery list as a Franco-Ontarian in this modernization process. As for the federal funding that was granted to the Laurentian University to support programming in French, I am not sure if the federal government has asked to be involved in the litigation, I would rather not come forward on that.
If Mr. Cachon wants to take the opportunity to add to my comment, I will give him the floor.
Cachon: Yes, thank you, Ms. Chouinard. Indeed, the federal government is represented before this court, the NCIC, and the three councils, I believe, have representation. The other thing is that the grouping of francophone professors of the Laurentian University identified the fact that there is $ 12 million in funding coming from the federal government that are intended for programs in French. They issued a press release two days ago which was precisely to address this matter. Actually, I have prepared a small document that can be sent to all the participants which contains the press release of the grouping.
Finally, I no longer know if I am answering Mr. Martel's question, but with regard to law 8, what I know about the designation, I myself lead it when I was director of my department a few years ago, the transformation of the Laurentian University's management programs. However, no one ever told me the fact that the old program was mentioned in law 8 and that it would probably be necessary to make changes by some department for the designation of the new programs.
At this time, the program which is referred to as law 8 for the Laurentian no longer exists and has been replaced by more specialized programs which bear different name. I realized this a few days ago.
Karl: Jean Cachon, thank you. Yves Frenette, would you perhaps have a final word to say?
Yves: Marcel brought up an important question. It's not just against the Laurentian. There was a time, I remember when Dyane Adam was Commissioner of Official Languages, we participated with French-speaking researchers from outside of Quebec to see if the Official Languages Act could apply to research at the outside of Quebec. To my knowledge, it didn't work. I see Stéphanie says no as well. Maybe a word of encouragement.
It might be caused by the pandemic, I don't know about the other two councils, but I imagine it's the same, the SSHRC showed a lot of flexibility because naturally we can't meet the deadlines. There are researchers who are completely blocked. In a research project that I am leading, we were encouraged to apply for additional funds, to reach our student assistants who were stuck in their research. This is the kind of initiative we need.
Once again, I think we should work together as much as possible. It's been a long time since I've been involved in what is happening with the Association of Francophone Colleges and Universities, but it is very important that we have common union fronts, and that we also have common fronts at the level of French-speaking institutions. I think that's the only way we're going to get out of this. Now, I am not just talking about the pandemic, but the medium term and in the long term.
Karl: It is with these very wise words that we will end this forum. Yves Frenette, Jean-Charles Cachon, Stéphanie Chouinard, thank you very much for sharing with us your reflections, your thoughts, your analyzes on the current situation concerning the offer of post-secondary education while thinking of the minority context in Canada. I thank all the participants who joined us this afternoon.
Thanks also to Serge Jolicœur and to the Francophone Committee for taking this initiative. Special thanks to Marcel Roy for his technical support. I remind you that this session has been recorded and will be broadcast on the CAUT YouTube channel and will be available online soon. Thank you everyone. With that, I wish you a good weekend. Until next time.
Yves: Thank you.
Jean-Charles: Thank you, goodbye.