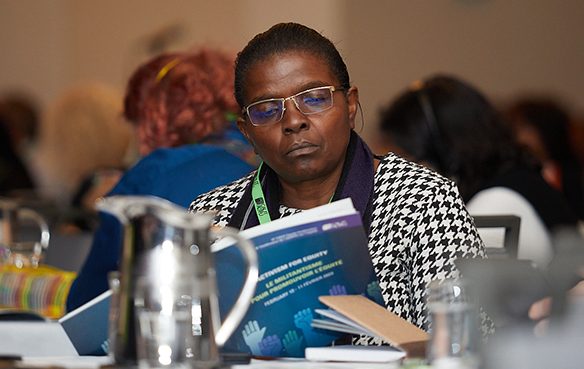 By CAUT Staff
"How do we get those who haven't done so to embrace equity?" This was the question asked by CAUT President Peter McInnis as he welcomed participants in person and online to the Activism for Equity conference last month.
Throughout the conference, a key theme discussed by panelists and attendees was moving equity forward in associations and on campuses.
On the first day, speakers on the opening panel recounted their efforts and victories furthering equity on their campuses. Two lawyers spoke about the power of unions to make gains for equity-deserving members. Throughout the day, participants also shared their own experiences and challenges, highlighting some of the most important barriers and bridges to change.
Attendees had the chance to put everything they learned into practice the next day as they went through a real-life scenario and to develop components of an equity campaign.
Consult the CAUT Equity Toolkit for further resources at caut.ca/equity-toolkit