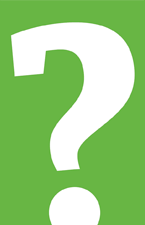 J.D. of Fredericton writes:
I've been approached by a student who wants to record my lectures. I'm uneasy about the request for intellectual property and privacy reasons. Do I have to agree?
David Robinson answers:
If the request stems from the need to accommodate a disability, such as visual impairment for instance, the answer is yes. The institution and its employees have a duty to accommodate to the point of undue hardship, including overriding established workplace rules. Your concerns about intellectual property and privacy would likely not constitute undue hardship. The student should sign a confidentiality agreement, in which they agree that they will not distribute the recording to others; agree that they will delete or not record sensitive discussions (e.g. the sharing of traumatic experiences); and promise to destroy the recordings after completing the course. If the request arises simply as a matter of convenience for the student, you do not have to agree. In this case, your institution's policies on recordings and privacy may provide guidance.
__________________________________
Academic Advisor offers advice about your rights at work. To send in a question, write to jones@caut.ca.