Back to top
November 2018
/sites/all/themes/caut/images/bulletin-banner.jpg
Many professors dread anonymous student evaluations of teaching (SETs). For too many of them, whether female, on...
Read more
/sites/default/files/styles/responsive_low_constrict/public/blue.seats_.png?itok=gR4FNrRj
Interview

Sophie Quigley is a professor of computer science at Ryerson University who specializes in human-computer...
Read more
Book review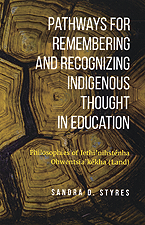 Sandra D. Styres. University of Toronto Press, 2017; 234 pp; ISBN: 978-1-48752-163-9. by Michael Dudley In 1613, the...
Read more