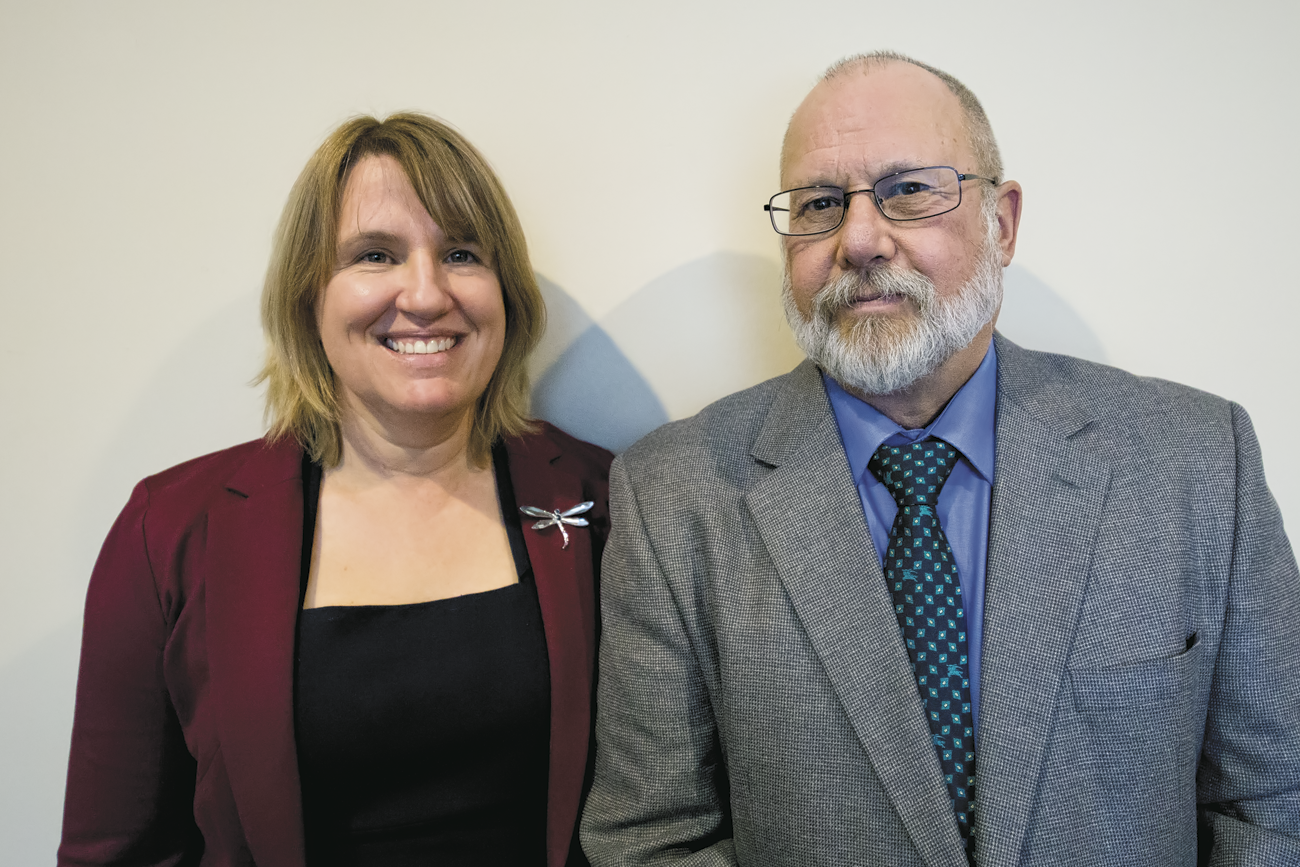 In recognition of outstanding achievements in the promotion of collective bargaining in the post-secondary sector, Suzanne Prior and Terry Sway collected CAUT's 2016 Donald C. Savage Award at the association's Council meeting in November.          
Prior is a professor of psychology and an active member of the Faculty Association of the University of St. Thomas. She has served her union as president, past-president, vice-president, and member-at-large and acted as the chief negotiator during three rounds of collective bargaining, including a bitter 38-day lockout and strike in 2007.          
Among the notable achievements in collective bargaining that Prior ushered through were a reduced teaching workload, and improvements to equitable work conditions, especially for contract faculty, including a research allowance, a teaching enhancement allowance and a health spending account.
Terry Sway is the director of labour relations at the Alberta Colleges and Institutes Faculties Association. Hired in 1983 as the first instructor in the water and wastewater program at the brand new Westerra Institute of Technology, he was part of the faculty bargaining team that put pen to paper on a first collective agreement.          
When the Northern Alberta Institute of Technology took over Westerra in the late 1980s, Sway represented the Westerra Faculty Association in negotiation with the Alberta government and NAIT's Academic Staff Association. He joined ACIFA in 1994 and over his career has negotiated about 150 collective agreements and represented members in hundreds of grievances.          
"It is a privilege and an honour to present the award to two great activists of our movement," said CAUT president James Compton. "Their dedication and the quality of their contributions to the cause of collective bargaining is an inspiration to academic staff associations across the country."