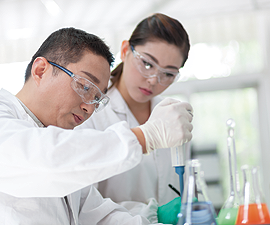 The Liberal government will spend the next few months reviewing the 5.6 billion in federal funding for basic research.
The consultation will be led by a nine-member panel chaired by former University of Toronto president David Naylor. Other members of the panel include Mike Lazaridis, the co-founder of BlackBerry and Quantum Valley Investments; Martha Piper, former president of UBC; Nobel laureate Art McDonald; and Rémi Quirion, Quebec's Chief Scientist.
In launching the consultation, Minister of Science Kirsty Duncan insisted on the importance of funding basic scientific inquiry. "Our scientists really have been ignored for 10 years and they are looking for solutions," said Duncan.
CAUT encourages its members to participate in these consultations. Feedback can also be submitted online at www.sciencereview.ca. The panel will release a final report by the end of 2016.