October 19, 2018 at 8:00am

-

October 20, 2018 at 5:00pm
The Sheraton Ottawa
150 Albert
Ottawa, ON K1P 5G2
Advancing Indigenization
The Truth and Reconciliation Commission concluded its formal process in December 2015, but the task of implementing its calls to action continues. The 2018 CAUT Aboriginal Academic Staff Conference will examine and discuss the progress being made, with a special focus on recommendations related to the post-secondary education sector.
This event is an important opportunity for Aboriginal academic staff to meet peers from across Canada, build networks of contact and support, and share high level discussion about the status of Indigenous academic staff in Canada, efforts to recognize Indigenous knowledge in the academy, and the challenges facing new Indigenous scholars.
The Conference is also an opportunity for all members of the academic community – Indigenous and non-Indigenous, students, professors, librarians – to come together in the spirit of the Truth and Reconciliation Commission and explore efforts to Indigenize post-secondary education.
The agenda is available, click on the link for more information.
Registration for the conference is available on-line only. In order to do so, click on the "Register" button below.


Early Bird rate cut-off is September 28, 2018.
                                Early Bird                      Regular
Regular Fee:               $375.00                            $400.00
Student:                      $100.00                            $150.00
Hotel Accommodation
Delegates are required to make their own hotel reservations directly with the Sheraton Ottawa. It is imperative that reservations be made no later than September 17 cut-off date. Hotel reservations can be made on-line by clicking on the image below or by contacting the Sheraton Ottawa at 613-238-1500 or 1 866-238-8235 and mentioning the "CAUT Aboriginal Academic Staff Conference" to obtain preferred rates starting at $185.00/night (Traditional guest room).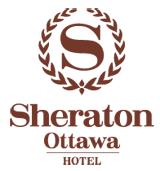 Any queries with regard to hotel accommodations should be directed to Marcel Roy at CAUT (roy@caut.ca).