January 18, 2019 at 8:00am

-

January 19, 2019 at 5:30pm
Marriott Ottawa
100 Kent
Ottawa, ON K1P 5R7
Overview
– CAUT will be hosting its annual Forum for academic staff association presidents on Friday, January 18 to Saturday, January 19, 2019 at the Marriott Ottawa Hotel. The event is an important opportunity for presidents to discuss key political and organizational challenges and priorities. I hope you will be able to attend.
Simultaneous interpretation (English/French) will be provided
For more information, the agenda is available here.

Hotel Accommodation
Delegates are required to make their own hotel reservations directly with the Ottawa Marriott Hotel. It is imperative that reservations be made no later than the December 31 cut-off date. Hotel reservations can be made on-line by clicking on the image below or by contacting the Ottawa Marriott Hotel at 613-238-1122 or 1 888 236 2427 and mentioning the "Forum for Presidents" to obtain preferred rates starting at $163.00/night (Traditional guest room).
Note: Any queries with regard to hotel accommodations should be directed to Marcel Roy (roy@caut.ca).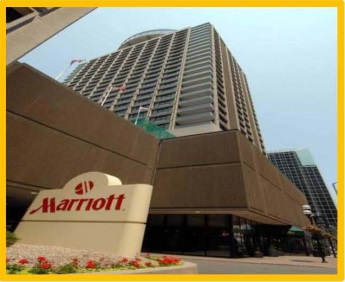 Travel
Airline reservations must be made directly with CAUT's Travel Agent, W.E. Travel (888-676-7747). W.E. Travel will require the booking code (6-5417) in order to make travel reservations and they will bill CAUT directly. Please book your air travel as early as possible to take advantage of the lowest fares, but no later than December 31, 2018. CAUT policy is to use unionized air carriers unless there is no other option available
Expenses
CAUT will reimburse member associations for the cost of travel for one designated participant.  Reimbursable costs include travel by air, train, bus or automobile from the city of origin to Ottawa and return.  Transfers by cab or bus from home to the terminal, or from the terminal to the Workshop location, are not reimbursed. Associations are responsible for the cost of hotel accommodations and other expenses. Small associations – those with less than 200 members – are eligible for a subsidy. Please refer to the policy for full details.