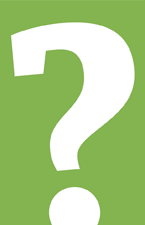 R.L. of Vancouver writes
I have assigned 'A' grades to a narrow majority of students in a small, upper level class — a class populated with many bright students. The associate dean has approached me informally and suggested I reassess the evaluations to ensure that marks fall across the full spectrum of grades. Am I required to do this?
David Robinson answers
Likely not. Academic freedom gives you the autonomy to establish the course delivery methodologies of your choosing. This includes the freedom to select how student work will be assessed, and the actual results of the assessment process. The CAUT policy on Academic Freedom in the Assignment of Student Grades is very clear: "It is a violation of academic freedom for any administrative official unilaterally, arbitrarily, or outside of official procedures, to influence, attempt to influence, or intervene in, the grading or evaluation of student performance by the academic staff assigned evaluation responsibility for a course or part of a course." My recommendation is that you approach your academic staff association, describe the situation you are facing, and prepare to push back against a violation of academic freedom. Official policy mandating the existence of a grading system, requiring timelines for grade delivery, and setting out official grade appeal policies are appropriate. The kind of interference in the grading process you are facing is not.